Are you one of those people who absolutely cannot keep up with healthy diets?
But, do you crave all those nutrients for an energy-packed body?
Then the Soylent or Huel drinks will be your best friend once you get a hold of them!
Theoretically, these drinks can replace your meals and provide you with all the nutrients your body needs. However, I would not completely rely on drinks only!
That being said, both Huel and Soylent have drinks that do cover much of your nutritional needs. Ergo, having them in your meal plan is the best thing that you could do! After all, they do not need heaps of preparation and only need to be gulped down!
Without further ado, let us get started with their best features and comparison!
A Quick Checklist
Here a few nutritional facts about the drinks from Huel and Soylent:
| | | |
| --- | --- | --- |
|   | Huel Vanilla Powder | Soylent Original Powder |
| Carbs | 37% | 42% |
| Calories | 400 grams | 400 grams |
| Protein | 28% | 20% |
| Fiber | 9 grams | 6 grams |
| Omega 3 | 3200mg | 500 mg |
| Sugars added | 1 gram | 15 grams |
| Protein source | Peas and rice | Soy |
| Fat source | Coconut, flax, sunflower | Canola |
Who are They for?
Known to replace meals for a day, Huel and Solvent are targeted towards all the busy people who hardly have time for themselves. We often forget about the nutrients in food and to bring all the essential fats, carbs, protein, vitamins, and nutrients in one is a brilliant idea!
Looking at their ingredients it might seem like they are only for athletes, gym-goers, or people who want to lose weight. However, I think these go beyond it and can be consumed by anyone!
Being plant-based, both Huel and Soylent are great for people with certain skin conditions, acne, whey allergic, and anyone who wants a boost of nutrients!
Want at least one meal a day that has ALL the healthy ingredients your body needs? Grab a Huel or Solvent drink!
A Snippet
Before jumping on to the details, here is a quick overview of what both the companies have to offer.
Soylent: The First Brand That Strikes Your Head:
The idea of Soylent came in when entrepreneurs in Silicon Valley did not find chewing on food very appealing. 2013 was the first time the world heard of a drink that claimed to replace ALL your meals. Meal replacement drinks before that replaced only one or two.
While it did not completely eliminate eating habits, it went viral as an addition to the daily meals. Along with soy, Soylent beverages have all the essential nutrients for your body.
Huel: Fuel for the Human Body:
Brand names come with a lot of thought and Huel blends the two words "human" and "fuel" to get its name. If the name itself has so much thought, imagine what the drinks bring to the table!
Balanced with  27 essential vitamins and minerals, protein, essential fats, carbs, fiber, and phytonutrients, Huel aims to target those who do not always have time to devour a full course meal. Take their ready-to-go shakes on-the-go and get energized throughout the day!
Which Has the Better Taste?
Health drinks do not have to taste all yucky and Huel and Soylent are a perfect example of that. Let us take a look at their flavors and taste!
Huel: A Wide Range of Flavors: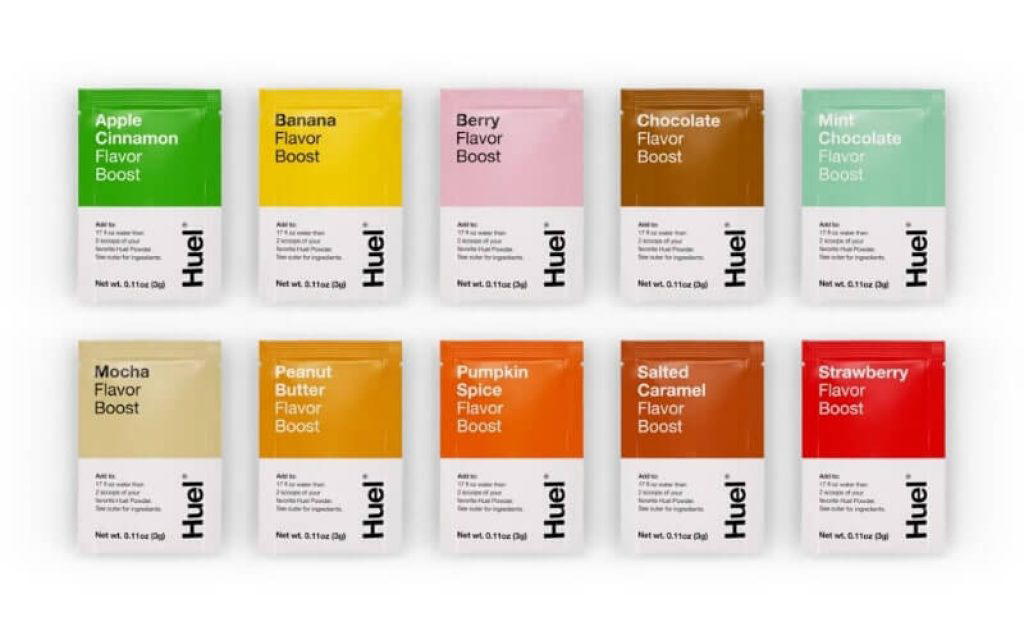 Before I get started on the fantastic flavors, know that Huel has something for everyone. If you are someone who would rather just gulp down their drink than taste it, then the Huel original powder is perfect for you. It is practically flavorless and very easy to chug in one go!
However, if you want a little flavor to go with your drinks, then I suggest grabbing one of the flavor boosts. Remember that these flavor enhancers add a bit of sugar to the drinks that they initially come with.
Below is a list of some of Huel's flavors:
Vanilla
Chocolate
Banana
Strawberry
Pineapple and Coconut
Cacao
Mocha
Matcha
Toffee
Apple cinnamon
Pumpkin spice
Salted caramel
Peanut butter
Apart from these powdered flavors, Huel also has ready-to-go drinks for their super busy customers. These come in three flavors: Vanilla, Coffee, and Nuts and Seeds flavors, and taste amazing!
Before drinking the beverages, be sure to shake them up well to get a smooth consistency without chunks of oats and flax seeds.
Soylent: The Very Basics at Your Hand: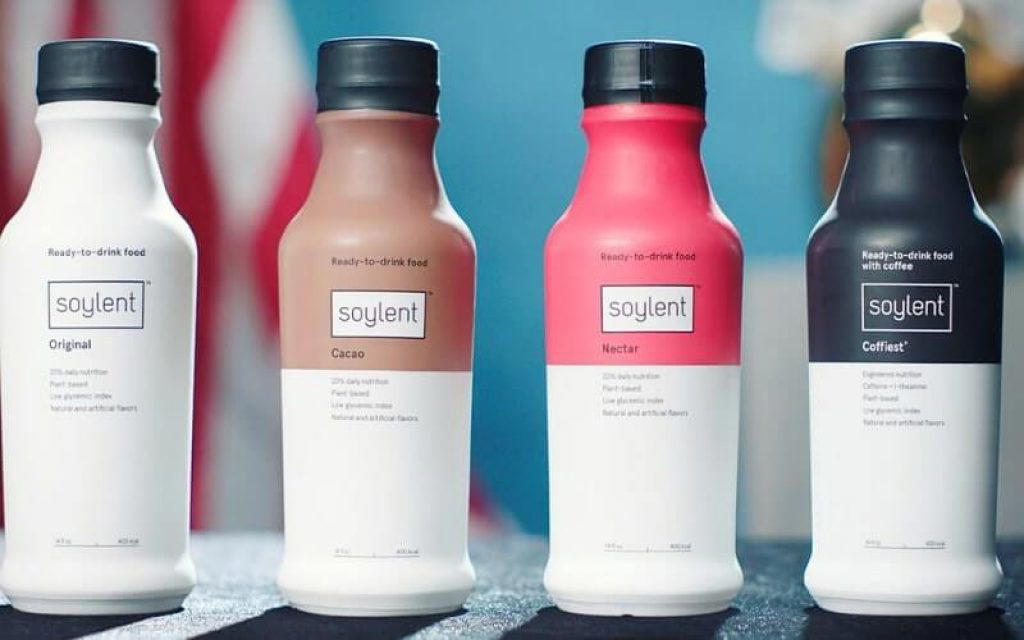 For a protein shake, I would say that Soylent has a good punch of flavors. They are slightly sweet in taste yet not too overpowering.
Soylent Original Powder almost tastes like unsweetened milk and is more on the milder side. The rest of them are pretty self-explanatory!
Here is a list of their other flavors:
Cacao
Chai
Cafe vanilla
Cafe mocha
Mint chocolate
Their ready-to drinks come in four flavors: Cacao, Original, Vanilla & Mint Chocolate. Each one has its distinct taste and is a delight to have!
Which is Better for Weight Loss?
Both Soylent and Huel give you 400 grams of calories per sachet, giving your body almost the same effect. Even then, none of these companies claim to help with weight loss. They only guarantee the intake of all vital body nutrients.
I like to maintain my diet with healthy food and when I replace the drinks for one meal, I take note of all the nutrients and drink accordingly. It is best to check out how these drinks can fit into your diet by yourself since we all work in different ways.
Huel has a very informative site that gives you a detailed fat loss guide to follow!
How Much Should I Consume?
Huel suggests you take 3 servings per day. However, I would recommend trying them out first to see what works best for you.
If you like a thick drink then following step by step instructions on the sachet should do. Although, if you prefer something more easily drinkable, use three to five parts of water with the powder. When having ready-made drinks, there are not many adjustments you can make.
On the other hand, Soylent recommends only ¾ scoops or ⅓ cups a day. If you want to replace a snack, then ½ scoop should do the trick!
Where Should I Buy Them from?
Now that you know everything, it is time to purchase them and get on board with the easy way to a healthy lifestyle!
The first place that you would look for these drinks is, of course, their websites. I have linked them down below.
I usually purchase mine from Amazon and it is a pretty good deal. The Soylent Variety pack is the one I usually reach out to.
For Huel, the starter kit is what I initially grabbed. Once I had my shaker with me, the vanilla food powder became my go-to drink.
Note: Amazon does not provide you with all the flavors. Ergo, if you need more variations, it is best to head on to their official websites.
Huel vs. Soylent: The Pros and Cons
Here is somewhat of a summary of what I liked and disliked about Huel and Soylent. In case all the previous talk confused you, this should give a clear picture!
What I Love:
| | |
| --- | --- |
| HUEL | SOYLENT |
| Provides a lot of protein that is good for the body. | Has a neutral taste and smooth texture. |
| Easy digestible drinks. | Very easy to consume. |
| Includes gluten-free shakes. | Offers a lot of different flavors. |
| Inexpensive when purchased in bulk. | Pouches are not heavy on the wallet. |
| Very low sugar when compared to Soylent. | Has a good level of vitamins and minerals. |
| Higher nutrients per serving. | Great for taking on-the-go. |
| The website is very informative. |   |
What Could Be Improved:
| | |
| --- | --- |
| HUEL | SOYLENT |
| Adding according to their instructions can make the drinks a little thick. | Bottles do not last long compared to the powdered pouches. |
| Has a slightly high incorporation of Manganese. | Bad for people who are allergic to soy. |
| Contains small amounts of sucralose. | Contains sucralose. |
Settling the Battle
For me, Huel is an all-time favorite. I love trying my luck out with different flavors and Huel brings just that to me. Besides, their heap loads of nutrients make me feel all energized without intaking much sugar!
Soylent is also a pretty good option for people who want just the basic flavors for their meal replacement drinks. They are inexpensive and have a good amount of vitamins and minerals. However, soy might not always be favorable to everyone and the sugar intake in Soylent drinks is higher than that of Huel.
Extra Tips
Healthy drinks are a good way to cleanse your body from inside that eventually brings a glow on your face.
For even better results on a glowy skin, be sure to stick to a skincare routine as well. The Cellex C range has been doing an excellent job on my skin!
To boost up your goal of having a fit body, Nubody devices are a great addition to your exercise regimen! Be sure to check out this Nubody review to find out all about them.
More Related Topic: