So, you've decided you want to lose weight.
That was the easy part. The hard part is creating a meal plan, hunting down low-calorie recipes, buying all your ingredients, and prepping your meals.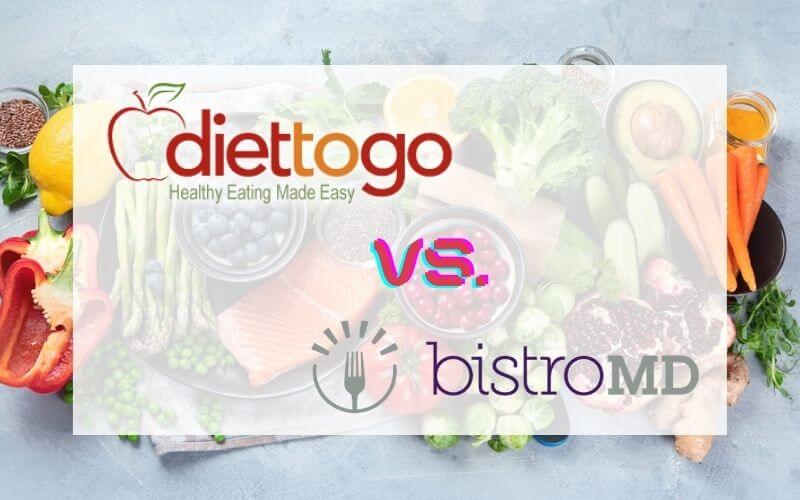 This is an impossible task for many people, especially if you work long hours at a stressful job. It is where most folks falter and give up on their diets and go back to unhealthy processed junk.
But meal delivery plans and services have changed the way we approach our diet since they deliver ready-to-eat meals straight to your door. You just sign up, choose your meal plan, and the food is there; ready to be served after heating in your microwave or oven.
With countless meal delivery plans out there, it can be quite confusing which one to pick. This article goes into a Diet to Go vs Bistro MD comparison, as they are two of the most popular meal delivery services among people trying to eat healthier.
What Diet-to-Go Has to Offer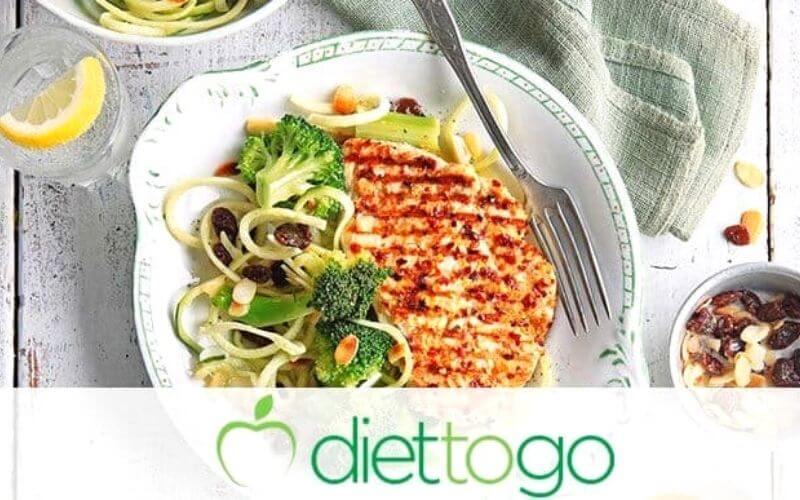 This company was founded in 1991 by Hilton Davis, who wanted to provide easily cooked, affordable, and balanced meals to the working population. Diet-to-Go creates meals that take under 3 minutes to heat up and serve.
But that's not all. There are 500 recipes in this program, and customers have raved about how good they taste. As a result, you won't get bored or demotivated halfway through your diet, and you will look forward to mealtimes instead of dreading them!
Here are a few other features of this service that are bound to catch your eye:
Meal Plans:
Diet-to-Go offers 4 different meal plans that cater to dietary requirements and personal preferences. All meals can be customized after you place your order.
Balance:
Balance meals are the most common option, providing healthy, balanced dishes that provide an adequate caloric intake without any extra fats, sugar, and other harmful ingredients. These dishes are great for those on a pre-diabetic diet, as well as those with heart issues.
Above all, it is great for those on a diet, as the meals are delicious, nutritious, and rich in fiber, protein, and healthy fats. Meals on this program include Mediterranean Tapas, Salmon Teriyaki Rice Bowl, and Mushroom Strata.
Balance-Diabetes:
This is the diabetes-friendly version of the balanced meal plan. If you want to lose weight and have diabetes, this is the plan for you. These meals are low in carbs, with a very controlled amount of sugar and salts.
You can expect dishes like Lemon Herb Chicken, Green salad, and Blackened Salmon. These meals are great for controlling blood sugar without leaving you hungry.
Keto-Carb30:
These meals are carb-restrictive and adapted to suit a Keto or Atkins diet. With this plan, you will consume just 30 grams of carbs per day on average. With an abundance of meat, eggs, and cheese, you will lose weight quickly by replacing carbs with healthy fats.
This plan is perfect for those who want to lose a lot of weight in a short time. It is also a good option for those with PCOS. Beef casserole, herbed Tilapia, and a variety of omelets and quiches are just some of the meals you get from this program.
Vegetarian:
If you are a vegetarian or are trying to shift to a plant-based diet, this plan will suit your dietary needs. They provide calorie control and heart-healthy meals, limited in sodium, fats, and carbs. From this plan, you will get your daily protein requirement from eggs, legumes/nuts, and dairy.
Soy stir-fries, chickpea burgers, frittatas, and veggie pizzas are some of the meals you get from the vegetarian meal plan.
Flexible Meal Programs:
Signing up for a meal plan is very easy. Diet-to-Go allows you to choose between a full-week program that provides breakfast, lunch, and dinner for the whole week. You can also select a plan where you get meals for 5 days, covering the workweek.
Best of all, you can customize your plan and select meals 5 weeks in advance. You can choose to get 2 or 3 meals per day. The meals are delivered once a week, and you can store perishable items in your fridge.
But the fun doesn't stop here. New customers get a 20% discount on their first week of meal plans and you can choose to pause or stop your deliveries any time you want, without any hassle.
High-Quality Ingredients:
Diet-to-Go guarantees premium ingredients and uses organic fresh produce whenever possible. Their meals are free from MSG and other harmful additives and preservatives.
You can learn more about this meal delivery service here.
What BistroMD Has to Offer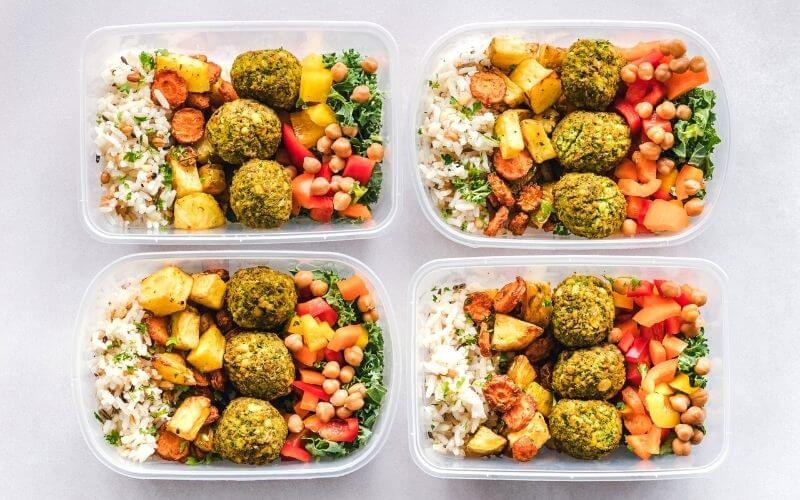 BistroMD was started by a bariatric surgeon in 2005 and provides easy to serve meals that contain the right macronutrients. Made from natural ingredients, these meals deliver 1200 calories a day for women, and 1400 calories for men.
They have 150 recipes and deliver meals once a week. The meals take around 5 minutes to prepare for eating.
Meal Plans:
Standard:
This is the basic program meant for those looking to lose weight. These meals are made from natural ingredients. You can get things like Grain waffles, scrambled eggs, and Spinach and Feta Stuffed Salmon. BistroMD also offers healthy snacks like cheesecakes, buns, and decadent bars.
Gluten-Free:
Celiacs often find it hard to find a diet that is gluten-free. The meals on this program do not contain any rye, barley, wheat, or synthetic gluten substitutes. They are rich in lean proteins, potatoes, and eggs, so you can lose weight in a healthy way.
Oatmeal, scrambled eggs, chicken cacciatore, and similar dishes are just a few of the things this menu includes.
Heart-Healthy:
If you want to get a healthy ticker, this is the program for you. These meals have next to no cholesterol, very little sodium, and plenty of healthy fats and nutrients. Best of all, dishes like blackened chicken, creamy sauces, and enchiladas are healthy, yet taste amazing!
Diabetic:
Like Diet-to-Go, BistroMD had a diabetic-friendly meal plan that controls the intake of sugar and carbs. This menu contains plenty of lean proteins to keep you full and fit. Heart stews. Shepherd's Pie and lasagna will help you lose weight, and keep things that way.
Menopause:
Specifically designed for women, these meals help lose weight while managing the effects of hormonal changes. They are low in carbs, high in healthy proteins, and rich in nutrients and minerals to keep energy levels up.
Flexible Meal Programs:
BistroMD contains different meal plans that you can customize to your lifestyle. A full program covers almost 3 meals each day for a week, while you can also get a full program for weekdays. However, you can also opt for just lunches and dinners.
New customers get a 25% discount and free shipping for their first week of meal plans. You can customize your meal plans to fit your schedule, and even decide on a program based on gender.
Moreover, you can opt-out of the program anytime you want, without cancellation fees.
Top-Notch Ingredients
BistroMD uses the very best ingredients out there. Their meals are made from non-GMO products. These meals are free from MSG, aspartame, trans-fats, and nitrates, and other preservatives.
But that's not all. BistroMD doesn't flash-freeze their meals, so they aren't shelf-stable. Refrigerating or freezing perishable meals is the best bet, but the meals should be consumed when specified by the meal plan.
You can learn more about BistroMD here.
Which is the Right Meal Plan for Me?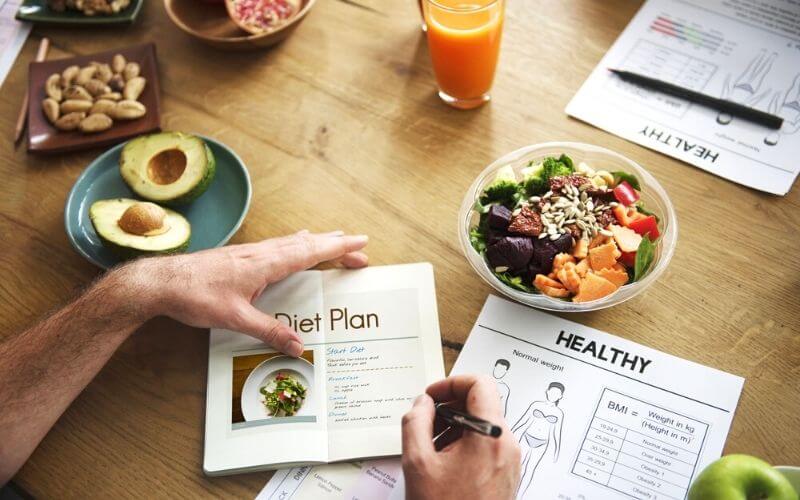 At the end of the day, it all comes down to personal preferences, lifestyle, and dietary needs. BistroMD offers gluten-free meals to help you healthily lose weight, while Diet-to-Go offers Keto and vegetarian options. Because BistroMD uses the best ingredients, their plans are a little pricier.
Both plans take very little time to get the food ready for serving. However, if you get bored by similar meals quickly, Diet-to-Go is a better option as it has a bigger menu.
Frequently Asked Questions
Here you will find answers to questions people have about BistroMD and Diet-to-Go.
01. How are These Meals Different from Microwavable Dinners?
Diet-to-Go and BistroMD meals are healthy and free from unhealthy sugars, excess salts, and preservatives. They also offer a greater variety when compared to frozen-dinner brands.
02. Can I Get Vegan Meals from Diet-to-Go?
Although Diet-to-Go doesn't have a Vegan meal plan, you can customize meals from their Vegetarian plans to remove animal by-products.
03. Which Meal Service Has Better Tasting Food?
While the Balance Meals from Diet-to-Go have won awards for tasting amazing, BistroMD isn't far behind in terms of flavor. Moreover, BistroMD has an excellent selection of desserts and snacks.
To Sum Up
At the end of the day, both Diet-to-Go and BistroMD make it easy for you to maintain a healthy diet and reach your target weight. The customizable plans, delicious menus, and convenience make them a must-have in a busy week. Whichever side of the Diet to Go vs Bistro MD camp you prefer, you're in good hands either way!