Breville manufactures everything you'll ever need in your kitchen, including juicers. But with nine models of Breville juicers, how do you know which one suits you? Research their specs and read their reviews, of course!
Since you're already here, let's start with our Breville BJE200XL review. BJE200XL is Breville's most affordable and compact juicer yet, and it may just be the ultimate machine for smooth and healthy juices.
Breville Juice Fountain® Compact: A Quick Summary
Breville Juice Fountain® Compact, as its name suggests, is Breville's most compact juicer. It's a centrifugal juicer that features powerful performance in a beginner-friendly, space-saving design and an affordable price tag.
Basically, Breville juice fountain compact offers great versatility, durability, practicality, and convenience to all of its users. You can rest assured pulps and froth are separated on your juicing sessions, and you can expect to use BJE200XL for many months before you'll need to replace a juicer part or two.
Breville BJE200XL Specs and Highlights
| | |
| --- | --- |
| Dimensions | 10.5 x 10 x 16 inches |
| Weight | 9.68 pounds |
| Motor Rating | 700 watt |
| Speed | 14,000 rpm |
| Voltage | 120 Volts |
| Color | Silver |
| Warranty | 1 year |
Now that you know Breville compact's basic specifications, let's go for an in-depth Breville BJE200XL review to see its best features and highlights.
Versatile
Breville juice fountain compact can easily adapt to your needs. If you're a fan of juicing whole fruits or hard fruits, you can do so easily with its 3-inch food chute. Likewise, you can guarantee that its built-in froth separator will give you plenty of extracted juice and less extra froth.
Durable
One look at Breviile BJE200XL juice fountain and you'll know its materials are durable. Featuring a heavy grade die-cast metal body, titanium cutting disc, and a stainless steel puree disc, the compact Breville juicing machine is sure to last despite its affordable price.
Hence, if you're someone who likes juicing everyday, consider getting this juicing machine. You can expect the Breville compact juice fountain's blades or filters to last for three to four months with daily use, which is a decent lifespan for a centrifugal juicer.
Practical
Breville didn't add impractical buttons or functions on this juice fountain: it's made to juice and juice it will do. Fans of simple switches and settings will rejoice to find they don't need to do anything more than to press one switch to get this juicing machine started.
Convenient
Best of all, you can take Breville compact juice fountain anywhere. It features a size of only 10.50 x 10.00 x 16.00 inches, making it easy to move and store almost anywhere. You can pick it up and plug it in the kitchen, living room, or even your bedroom.
Breville BJE200XL Review
Breville Juice Fountain Compact sounds good so far, but what are its pros and cons? What does it offer better than other juicers, and what are its weak points?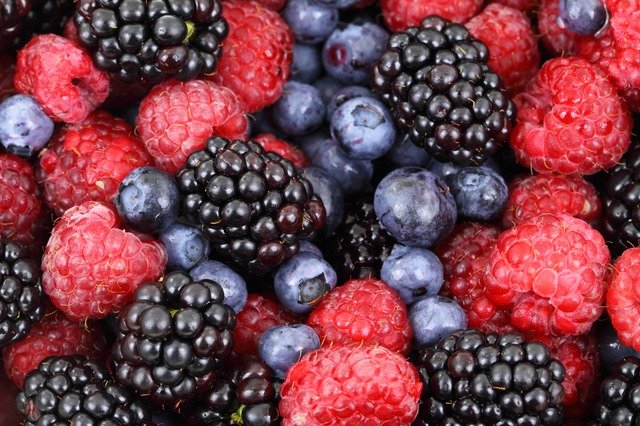 Pros
Wide Feed Chute: An extra wide feed chute saves you from needing to prepare your favorite fruits and vegetables. To use Breville BJE200XL juice fountain, all you have to do is rinse you ingredients, place the whole fruits in the juicer, and turn it on.
Quick Juicing Time: You'll be surprised at how quick it pulps up the raw goods. It usually doesn't take longer than 1 to 2 minutes to give you some mouthwatering juice, especially if you're juicing fruit at a high speed.
Built-in Froth Separator: Breville BJE200XL's froth separator ensures you have plenty of juice and less of those bubbles in your finished product. That way, you can get the maximum nutrients and output from your fruits.
Powerful Motor: You can trust that this juicing machine won't easily break down, too. It can last long and endure daily usage at maximum power, and it can cater to both beginner and veteran juicers alike.
No Spillage: Breville Juice Fountain Compact features a no-spill pitcher lid that ensures your juice won't leak during the juicing process and even while pouring.
Safe: Breville's juicer fountain contains safe, food-grade materials to ensure healthy juice quality. Moreover, BJE200xl compact juice fountain doesn't start until you properly fit the lid, too, so it guarantees there won't be accidents or messes on your juicing session.
Easy to Clean: Breville Compact Juicer only has four parts, so it'll only take you a few minutes to clean and rinse its components. Most of its parts are dishwasher safe as well, so you can just place those in the dishwasher when you're in a hurry.
Convenient Size: Of couse, Breville BJE200XL's main highlight is its compact design, so you can easily store it anywhere. You can also just leave it on the counter since it doesn't take up much space.
Comes with a Cord Wrap: If you're not a fan of tangled cords, say goodbye to those with Breville. It comes with a handy cord retractor at the base so you can seamlessly store your juicer.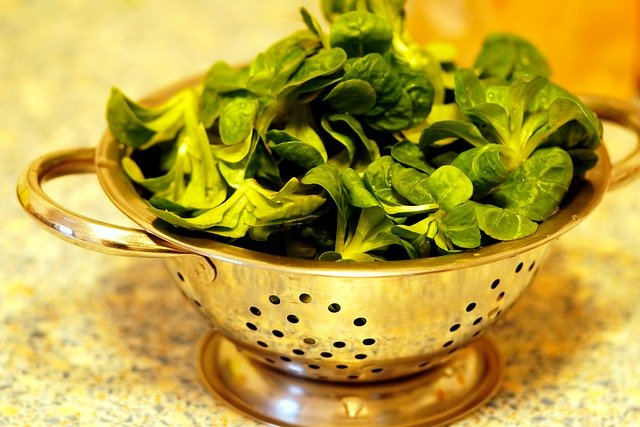 Cons
Only One Setting: Due to its simplistic design, BJE200XL only has an on and off switch. You can't adjust its speed settings, so you'll find yourself a little stumped when you juice leafy greens. Leafy greens require less power, but since there's no option to slow down the shredder, this may be a problem for you. The again, if you're patient enough, you can put the raw veggies in the juicer slowly instead of all at once to make it work.
Noisy: Plenty of Breville BJE200XL juice fountain users don't complain about about its noise level, but some people can't stand the noise it makes. If you're someone who hates the sound of vacuum cleaners at low speed, this juicer won't be your favorite thing to hear. However, we didn't really think the sound was too loud compared to other centrifugal juicers out there.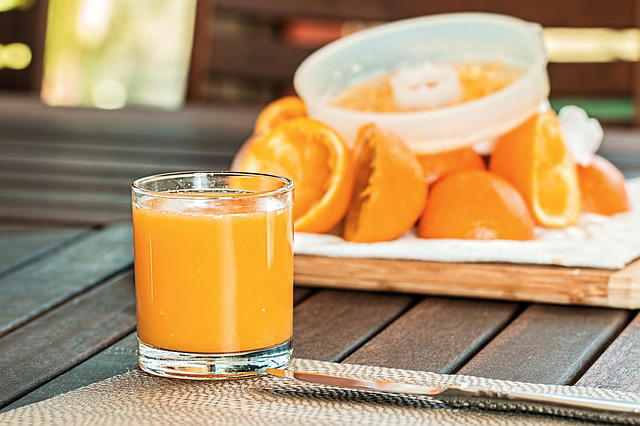 Breville 700-Watt Juice Extractor: Is It Worth the Money?
Breviile BJE200XL Compact Juice Fountain, a 700-watt juice extractor, comes with many features and benefits that give it an edge over others. Below we've given you a detailed insight into each of these.
Blending Power
This powerful juicer smoothly shreds fruits and vegetables like apples, peaches, tomatoes, beets, and others in no time. And on every juicing session, you're guaranteed smooth juice – unless you try to juice a banana or some potatoes.
Remember, ingredients like bananas and potatoes have very little juice to begin with, so your juicer's power wouldn't even matter if you attempt to create juice with those ingredients. Also, never overdo the blending since that takes out the healthy deliciousness of the juice we look for!
Blending and Cleaning Time
As mentioned earlier, you can use fruits as is and place them in your juice fountain compact. You'll have healthy juice in no time, and once you're done, you can clean up the juice fountain in little time, too.
Again, Breviile BJE200XL only has only four parts, and they all pop apart. Every part is dishwasher-safe except for the mesh filter, so you can just take that out and pop the rest in the dishwasher. The mesh filter and juice chute jams up at times, but they've included a small brush to easily unclog that.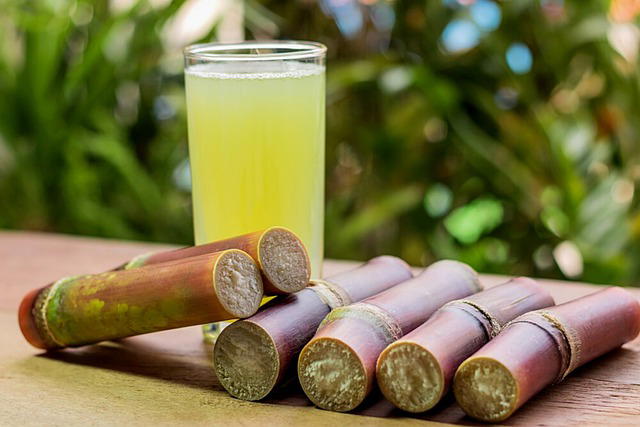 Warranty and Material Quality
Breville Fountain Juice Extractor might look feeble, but it proves everyone wrong with its sturdy exterior. We saw it fall from the kitchen counter and stand up as strong as it was without a single scratch. There's no hanky-panky with its pieces, too. They stick properly and don't fall off easy.
However, if you still have doubts, you can rest assured that Breville offers a one-year warranty for its BJE200XL model. So, if anything goes wrong during that time, just contact Breville for support.
Juice Quality
Remember how we talked about how BJE200XL gives you a flawlessly smooth juice output? To add up to that, it also has a built-in froth separator that eliminates the foam some of the raw goods build up, so you'll definitely have some quality juice when you're done.
FAQs
Is juicing healthy?
Some people believe juicing will allow your body to absorb nutrients better, but some also believe the loss of fiber during juicing lessens its healthiness. No scientific evidence can fully answer this question at the moment, but know that juicing is almost the same as eating the fruits and vegetables themselves.
So, if you're not a fan of juice and leafy greens, you should be alright with juicing to help you stay healthy. Moreover, juicing serves as a convenient and quick method of taking in those fruits and veggies.
Is it better to juice or to blend?
Juicing separates a fruit or vegetable's liquid from its pulp, while blending mixes all the parts together to form a smoothie. If you want a nutrient-dense, low-fiber beverage, it's better to juice. However, if you want everything from the fruit or veggie, it's better to blend.
What are centrifugal juicers?
Centrifugal juicers come with fast-spinning metal blades that work against a mesh filter to separate juice from a fruit or vegetable's flesh. It's the most popular option for both beginners and veterans since it's quick, convenient, and affordable.
Are masticating juicers really better?
Masticating juicers may or may not be better for your juicing needs. Masticating or cold-press juicers slowly crush fruits and veggies, and then squeeze the output against a strainer to separate the juice from its pulp.
If you're impatient, you won't like this type of juicer. Then again, it does produce as much juice as it can through that process. So, if you're alright with taking longer when juicing, you may like masticating juicers.
What is the best juicer to buy?
The best juicer that you need to buy depends on how you want to use it. For example, if you want things quick and can't be bothered to thoroughly clean your machine, then centrifugal juicers suit you.
On the other hand, if you want a juicer that thoroughly extract the juice from your materials, you'll need to buy masticating or triturating juicers. A triturating juicer is essentially a masticating juicer with two gears.
Where can you buy Breville BJE200XL parts?
You can buy Breviile BJE200XL parts through Breville itself or on Amazon.
How to clean a Breville juicer?
It's easy to clean a Breville juicer. For BJE200XL, simply separate the four parts and place everything except the mesh filter in the dishwasher.
Bottom Line
Breville Compact Juice Extractor claims to be the ideal machine for first-timers, and it delivers that promise. This small and friendly machine is a crowd-pleaser because of its low price, compact size, and simple features. So, if you're thinking about getting started on juicing, you can buy Breville BJE200XL here.