Could cornstarch be gluten-free? We answer that question and more in our article below. Read on!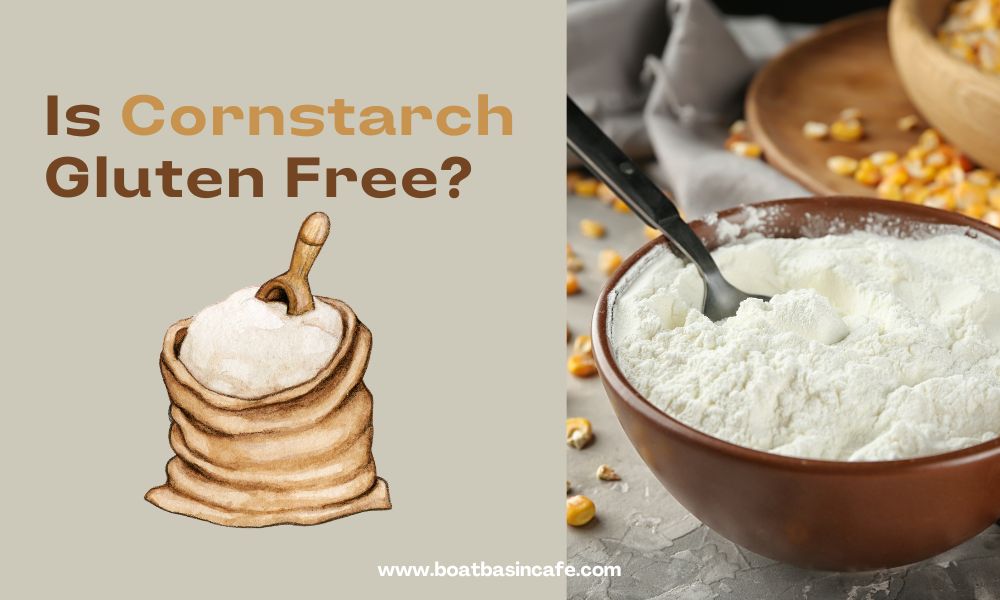 Are you aiming to go gluten-free? Or maybe you have been for a while, and now you're looking for confirmation whether cornstarch itself is gluten-free.
Well, we've got good news for you. Cornstarch is gluten-free, much like other product variations that come from corn. Let's dive into more detail about cornstarch and gluten-free diets below!
You may also like: Starbucks Gluten Free Food: A Comprehensive List
What is Cornstarch?
Cornstarch or cornflour is a common ingredient sourced from the endosperm of corn kernels. You might be familiar with it as a white, powdery substance as a staple in your pantry! It's typically used as a thickening agent for different marinades, sauces, and soups.
Cornstarch breaks down much easily than your usual wheat flour, so it's a good thickening agent. Mix it into any recipe and it'll
However, aside from being used in cooking, it's also a household and industrial staple. It can freshen your carpet, remove stains, and clean fabrics!
What Do We Mean By Gluten-Free?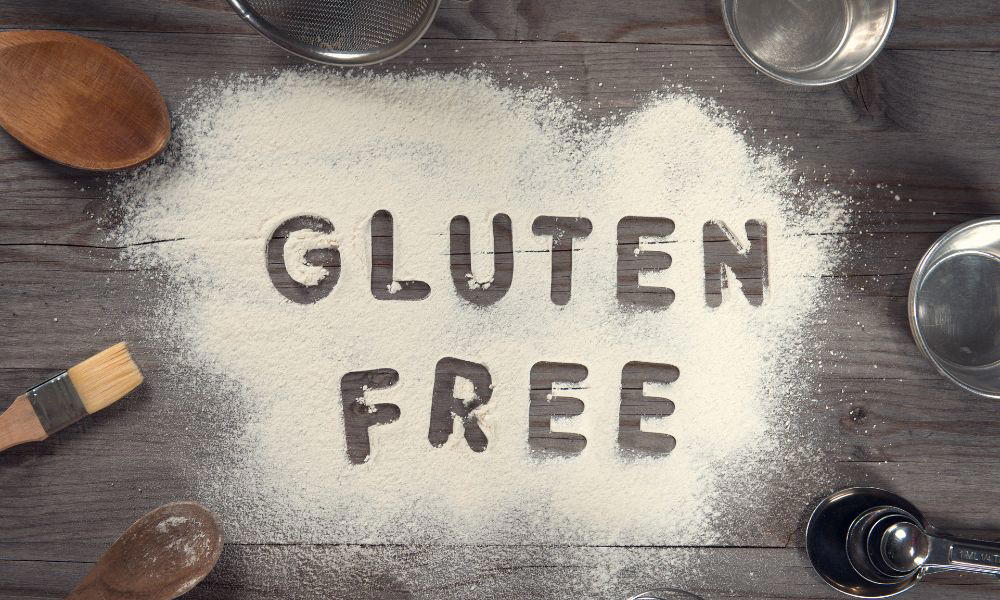 Gluten-free refers to any food or diet that doesn't contain gluten.
Gluten is a protein naturally found in many grains, like wheat, barley, and rye. Some oats may also contain gluten. Food can maintain their shape through the use of gluten, acting as the sticky glue that keeps food together.
Gluten has several health benefits, but it's also for health reasons that people go gluten-free. For example, there are people with celiac disease, an autoimmune disorder where the lining of the small intestine gets damaged from gluten intake. There are also those with non-celiac gluten sensitivity, which causes abdominal pain, diarrhea, and bloating.
Another autoimmune disorder, gluten ataxia, can affect nerve tissues and muscles. There's also a chance you may have a wheat allergy, which leads to a complication with gluten.
Due to these disorders, you may need to start a gluten-free diet. Corn starch, as a general staple, may be one of your concerns.
Is Cornstarch Gluten-Free?
Cornstarch is naturally gluten-free! If you're looking to start a gluten-free diet, you don't need to worry about corn starch.
How to Make Sure Cornstarch is Gluten-Free?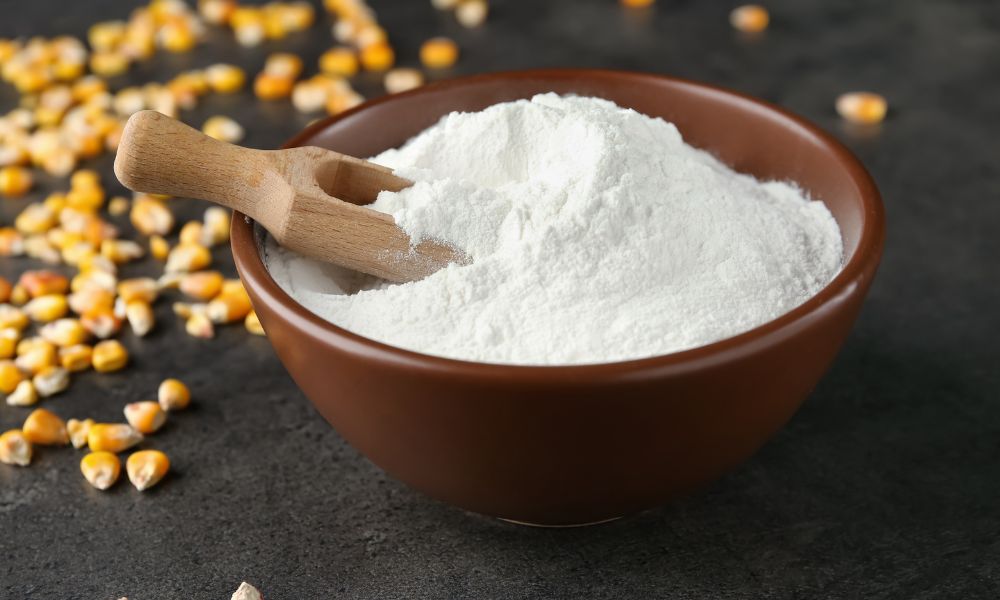 Pure cornstarch is 100% gluten-free! Corn and its variants are usually gluten-free. However, how can you make sure that it is gluten-free when you purchase it?
You should check the label and see if it has the appropriate certification. If it's certified gluten-free, it's been confirmed to only have fewer than 20 parts per million of gluten. It also means it's been tested by a third party, so it's confirmed and certified to meet gluten-free requirements.
There are some organizations, like the Gluten Intolerance Group, that takes certification a bit further. With them, the number has to be fewer than 10 parts per million of gluten!
Besides this, you can verify the ingredients list and see if it includes only corn or cornstarch.
No matter what you do, there's a high chance of cross-contamination with any product. To make sure your recipes for cooking doesn't include cornstarch at all, it's best to go ahead and verify!
What Can You Substitute Cornstarch With?
Still not convinced? If your cornstarch isn't certified gluten-free or if you have other doubts about it, we understand. Here's a list of substitutes you may be interested in below:
Rice flour
Rice flour or rice powder is made from finely ground rice. With its powdery texture, rice flour is typically used in gluten-free baking recipes or as dusting powder. As gluten-free flour, it's safe for celiacs. This gluten-free grain is also digested quite easily and is hypoallergenic, too!
Arrowroot starch
Arrowroot powder is made from the Maranta arundinacea or arrowroot plant. Gluten-free, vegan, paleo-friendly, and easy to digest, this gluten-free substitute truly has it all. It can be used as a substitute for most thickening agents in jellies and fruit fillings! If your sauce also needs a glossy finish, arrowroot powder is the one for you.
However, it does have a drawback. It has a noticeable, distinct flavor when mixed in a sauce or with other ingredients in a mixing bowl. It can be used for cooking and baking as well!
Potato starch or Potato flour
Extracted from potatoes, potato starch has a neutral flavor and is a good gluten-free flour alternative. You can use it for cooking soups and gravies, but it's also great for baking muffins and bread!
Tapioca starch
Tapioca starch is made from the cassava plant, and is one of the best gluten-free thickening agents you can find! When the extracted hot liquid evaporates, the extra-fine white powder that's left is the tapioca starch. It can be used for cooking and baking.
Flaxseed gel
A tablespoon of ground flax seeds and and four tablespoons of water will create a substitute for at least two tablespoons of cornstarch. The consistency will be gritty instead of smooth, but it does the job!
Aside from being cornstarch substitute, flaxseed gel is also known for its nutritional and skin benefits. Use it for cooking and baked goods whenever you like.
Xanthan gum
Xanthan gum is a type of vegetable gum made with fermenting sugar and some bacteria. This vegetable gum comes in a form of a gel, which can be dried and turned into a powder. It's advised to only use a small amount of xanthan gum as thickener, however, as it can cause digestive issues.
Guar gum
Guar gum is another type of vegetable gum made of guar beans. It's a good thickener, is much cheaper, and can be built up to a consistency you'd like.
Why Go Gluten-Free?
There are many benefits to a gluten-free diet. We have some examples below:
Helps in Digestion
If you have digestive problems, a gluten-free diet can help you out. Symptoms such as bloating, constipation, and fatigue can be relieved. If you have celiac disease or gluten sensitivity, research has found that a gluten-free diet can help in major ways.
Relieves Inflammation
Chronic inflammation is difficult to deal with. If you've been dealing with inflammation for several weeks and months, it may be time to try a gluten-free diet. Markers of inflammation is greatly reduced with going gluten-free, including antibody levels and gut damage.
Promotes Weight Loss
Trying to lose weight for the summer? A gluten-free diet can help. Incorporate gluten-free recipes into your daily eating habits and feel the benefits!
High-calorie, processed foods typically contain gluten, like cakes, pastries, and snacks. Gluten-free food such as whole, unprocessed vegetables and fruits are eaten instead. Here, you can maintain a moderate weight with a healthier diet.
What Can I Eat in a Gluten-Free Diet?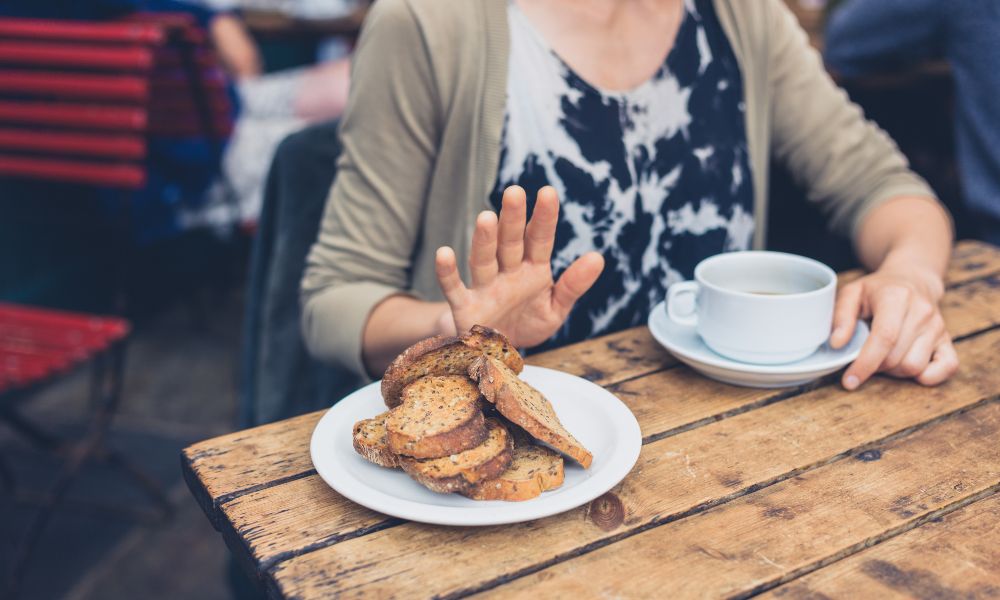 You can definitely eat most fruits and vegetables. You can also consume unprocessed beans and meat, along with eggs and low-fat non-dairy products.
It's advised to avoid wheat, barley, rye, triticale, and oats. Baked goods should be vetted before being consumed – especially bread. They must use gluten-free flours first and foremost. Make sure you eat food that are labelled naturally gluten-free, or are free from gluten cross-contamination. Shared equipment can do that to cornstarch!
How is Cornstarch Made?
Cornstarch itself is made from corn. You remove the protein, oil components, fiber from the corn kernel, leaving only the endosperm in the middle. It is then processed and refined into a white powder. Cornstarch provides fiber, protein, and other nutrients.
Cornstarch is gluten-free, so if the recipe calls for cornstarch, you can be safe!
Are There Gluten-Free Cornstarch Brands?
Yes, there are! Hodgson Mill, Hearth Club, and Rumford are some examples of gluten-free cornstarch brands you can enjoy. Make sure that if you choose a gluten-free cornstarch brand, make sure they're not in the same factory that does wheat products.
Steer clear of those — they may be contaminated and have the same effect as eating gluten!
Chocolate Cornstarch Pudding Recipe
Looking for a non-baking recipe you can make with cornstarch? We have one for you:
You will need white sugar, unsweetened cocoa powder, cornstarch, salt, milk, butter, vanilla extract, and cold water.
Step 1:
Stir sugar, cocoa, cornstarch, and salt in a saucepan over medium heat. Stir in milk and water. If you want to go dairy-free, you can use milk substitutes like soy or oat milk. Let it boil until it thickens enough. Most sauces will be thick enough to cover the back of the spoon.
Step 2:
Remove the saucepan from the heat and mix in butter and vanilla. Let it cool or refrigerate it until ready to serve.
FAQs:
Can celiacs eat cornflour?
Yes, cornflour is gluten-free like cornstarch and is safe to eat for most celiacs.
Can celiacs eat starch?
Celiacs can definitely eat gluten-free starch! Celiac sufferers should just avoid products such as wheat starch.
Is cornstarch gluten free?
Yes, cornstarch is naturally gluten-free. You can go look into gluten-free cornstarch brands like Hodgson Mill to have your soups thickened or to incorporate cornstarch into most recipes.
What can I use to thicken instead of cornstarch?
If you're looking to thicken sauces and soups, flour is your best friend. However, if you want a powerful thickener that's also gluten-free, there are some gluten-free thickening agents out there for you! Look into tapioca starch, potato starch, and arrowroot powder as a start.