Getting the perfect consistency for juice can be tricky.
One minute you think you got it, while the moment you sip on it…
It's not so great.
But thankfully, we met the Breville Fountain Crush Slow Juicer that gives us a delicious and flawless glass of juice every time!
It's been praised by a lot of people for its consistently amazing performance and today, you're about to find out why in our very own Breville BJS600XL review.
Without further ado, let's begin!
Snippet of the Breville Fountain Juicer
This good-looking machine is a slow juicer that extracts every last bit of juice from the pulps. The word "slow" refers to its non-rapid spinning and doesn't actually mean that this Fountain Juicer is a snail! In fact, the Breville BJS600XL Fountain Crush gives you fresh juice in a matter of minutes!
Before anything else, let's look at what it has to offer.
Power:
Coming with a motor of power rating of 240-watt only, its users are often struck with the question "Is this any good compared to the 1500 or 1200 watt motors?"
Yes, yes it is. To start off, it's super quiet. The rest of the house won't be disturbed while the Breville BJS600XL Slow Juicer does its work.
Besides, this 240W motor does exactly what it's made for: crushing & squeezing. Its power is enough for the purpose of the juicer and that's all we need!
Convenience:
Imagine this:
You're extracting the juice and suddenly something or the other gets stuck. The whole juicer stops working and there's no other way than to disassemble it to look at the problem.
Totally throwing off the mood to relax!
To keep your mood going, the Fountain Crush Juicer Breville comes with a Reverse switch along with the on/off button. When any clogging up takes place, all you have to do is press on the reverse button to let the juicer unclog the ingredients.
How easy is life now?
Safety:
Most of us often make the careless mistake of not assembling our machines properly before use.
What does that result in?
A whole lotta mess while juicing!
This little charmer gets rid of that problem with its Safety Start feature that works in two steps.
Ensures that all parts are properly assembled.
Checks whether the lid is securely locked.
If any of these are not proper, this smart safety police will not let you start!
The Pros:
Dry pulp: When you take out the pulp container, you'll notice that they're dry to the bone. That's how you know that the juicer took out the maximum amount of nutrients from the raw produce!
Lots of juice: Breville BJS600XL Masticating Juicer can extract a lot of juice with a small amount of raw goodies, all thanks to the slow juicing feature.
Reverse: Everyone struggles with appliance clogging and this button just makes everything SO easy! With one push, all the stubborn bits are thrown back into the whirl.
Quiet: A low powered motor means lower sound as well. You won't have to hold down your ears, like with some of the other blenders.
No pushing needed: It does come with a tamper tool but it really doesn't need it. The auger is enough to bring down all the fruits and veggies without any support.
The Cons:
Hard cleanup: With a lot of parts in the juicer, users often get frustrated with cleaning! There's the two jars, filter, body, food chute, & food hopper and none of them are dishwasher safe.  
Although, if you run a bit of water through the chute while the juicing is about to end, it automatically does half the work for you. All you gotta do after that is immediately rinse it under the running water.
It also comes with a small cleaning brush. Using this for the juicer screen and mesh filter makes your work 10 times easier!
Note: Always try to do the cleanup right after it's done juicing. This way, the stuck bits don't harden over time.
Not for busy mornings: Spinning at a rate of only 80 rpm, it's definitely slower than the centrifugal juicers out there. Ergo, it's not the best for those mornings when you gotta rush out!
However, since it masticates the fruits and veggies, you can have the benefits of every single nutrition in the form of juice! The slow process makes sure that there's edge-to-edge grinding for extracting every last bit of nutrition in your juice.
After all, waking up early in the morning for a fresh glass of juice is not a bad practice, is it?
More prep time: While the soft fruits like orange and strawberry easily go in the chute without a complaint, it's the harder fruits and veggies where the trouble comes in. The goods like carrots or beets need to be cut up into smaller pieces for the juicer to effectively churn them in.
Nevertheless, you gotta admit that the strong raw produce has very little juice to offer. Hence, chopping them up into smaller bits only means more juice squeezed out of them.
Looks like I'm yet to find any solid flaws with this one…
What's in the Box:
Motor + main body.
Food hopper and lid.
Food chute.
Two collection cups: One for juice & one for pulp.
Tamper Tool.
Mesh filter.
Cleaning brush.
Warranty card.
Instruction booklet.
Assembly:
At first glance, putting this machine together might seem like a hassle. And why won't it? It has SO MANY PARTS!
Not to worry, we got you covered. Here are some quick steps for easy assemblage:
Place the filter inside the transparent juice extractor.
Safely put the auger on the opening of the filter.
Align the food chute on top.
Finally, place the food hopper on top.
Note: There are dots on each of the parts for easy alignment. As soon as a part is properly placed, you'll hear a click.
Where to Get the Breville BJS600XL?
Overall, this fountain crush juicer has everything you need and more! Its high level of efficiency along with almost zero flaws makes it a must-have for your juicing needs.
You don't need to helplessly run around the stores to look for this beauty. Honestly, that's also a bit confusing, given all the options around.
So, click right here to get this juicer delivered to you within a few days and start your journey on the art of juicing!  
Breville Masticating Slow Juicer: What's the Hype About?
Now that we're done summarizing a few aspects of this for our busy bees, let's get into the deets of it. The final make or break Breville BJS600XL review starts right here!
Slow Juicing Maintains Zero Bubbles:
You come home from your daily morning run and sit down with your freshly made glass of juice. But wait…
It's half foam, half juice. Ugh, what a disappointment!
That's why slow juicing is a favorite for many people. What the Breville Fountain Juicer does is, it crushes the fruits and veggies to a great extent and then squeezes the life out of them!
The result?
A full glass of wholesome juice with absolutely no foam and pure nutrients from the raw goods.
Besides, this results in minimum wastage and maximum yield from your garden-fresh goodies!
Ideal for Leafy Greens: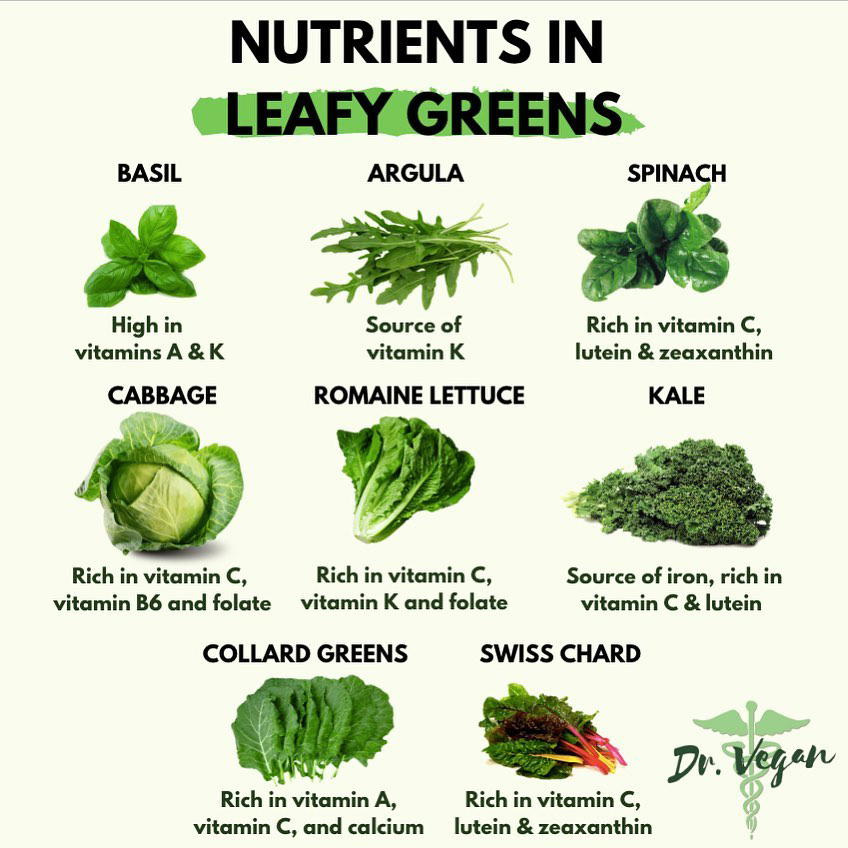 Not everyone is a big fan of biting onto kale, watercress, lettuce, or spinach. If you're one of them, then you probably are missing out on some healthy fiber for your body.
Not to worry because the juice of these does the same job!
Albeit, it's so hard to find a blender that gives us the perfect mixture of leafy greens. They're either under blended or too watery, giving us no real nutritional value.
You already know what we're here with…
Some good news!
The slow juicing system of the BJS600XL Breville is the ideal feature for presenting a fantastic leafy green juice packed with health benefits!
Slowly add in your veggies into the chute one by one or in a bundle, to let the auger devour it in properly. This does take up some time because of the supreme extraction method. But hey, a little compromise for a healthy body is not something we mind!
You could always add in fruits and other liquid agents to amp up your green juice, making it tastier!
Piece of advice: Add in the heavier ingredients after the lighter ones to let the entire bulk sink down on its own.
Zero Clogging:
Blend.Stop.Blend. Stop.
A common problem with most juicers.
Those cut up fruits will not behave themselves and clog up your food chute in an instant! That's when a tamper tool comes into play. You can easily insert it through the hole on top, while the juicer is running, to get those fruits going.
Although, not everyone likes the thought of squashing the mixture manually. Hence, Breville put a reverse button below the on/off button. One push on it will make the juicer shove away everything from the juicing screw, giving you a hassle-free process!
Built to Last:
Breville has been known to be a world leader in kitchen appliances. All its machines are made with utmost precision and the BJS600XL Fountain Crush Masticating Slow Juicer is no less!
Made of the finest materials, this one will last with you through everything. Known to be 8 times stronger than any other plastic, the strainer and auger are made from Ultem material. These two go through the most rigorous activities, ergo, keeping them sturdy is the main job!
However, this does not mean this Fountain Juicer can churn up a coconut shell. It absolutely cannot and it's not made for that either!!
BROWNIE POINTS FOR ITS LOOKS!
Ever seen an appliance so good that you absolutely had to buy it? That's the exact feeling we had when we stumbled upon this slow juicer by Breville.
It's striking white exterior with the food hopper on top makes it look like an aesthetic you need in your kitchen. The horizontal build of it saves up space on your counter as well.
Moreover, with a juicer that looks so good, there's really no reason to worry about storage space. You can let it shine on your countertop!
Breville Fountain Crush Juicer- Is it Worth Your Money?
A 100 percent!
We understand that the slow juicing process might not be ideal for many. But, the nutrient-packed, delectable juice that it pours for you is surely worth the wait!
The ability to make the ingredients dry to the bone while being as quiet as a ninja is not something all-powerful machines have. Besides, it squeezes the juice out rather than simply spinning them around, giving you more fiber than standard blenders.
What are you waiting for?
Get yourself a Breville Slow Juicer and start juicing for days to come!
More Related Product Review: