What's the trenta size at Starbucks? A full guide to all the Starbucks cup sizes, their history, and why all drinks are not served in the Starbucks size trenta.
Starbucks' unique cup size names can confuse people, especially me when I went for the first time. I mean, all of those names are different ways to describe "large", right? Except for one – the Trenta (okay fine, Venti doesn't mean "large" either, but I digress).
It's so large that they gave up on using "large" to describe it. It actually means thirty in Italian, which reflects its typical volume of 31 ounces.
In this article I'll explain what Trenta is, where it's available, how you can order it, and compare it against other popular Starbucks cup sizes so you know when to (and not to) order it.
Why Is The Trenta Called The Trenta At Starbucks?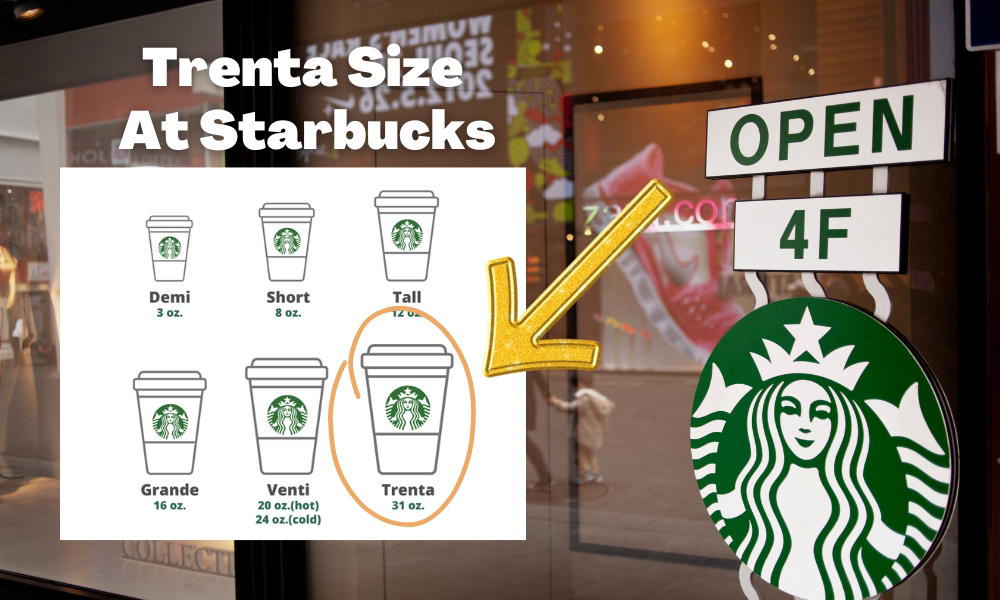 It all started in 1983 when the ex-Chairman and CEO of Starbucks, Howard Schultz, visited Italy and was mesmerized by their Italian coffee bar culture. So, when he returned to the USA, he founded his cafe called Il Giornale where he tried to emulate the Italian coffee bar setup. Until then, it was just a cup of Joe for Americans. But Schultz turned coffee into a more involved and exotic experience.
That's why he used the names of cup sizes like Grande, Venti, and Trenta and beverages like macchiato, cappuccino, and latte used in Italy when he later became the owner of Starbucks. This made sure that the essence of the Italian coffeescape trickled right down into the US.
How Big Is Trenta?
| Cup Size | Fluid Ounces (fl oz) |
| --- | --- |
| Short | 8 fl oz |
| Tall | 12 fl oz |
| Grande | 16 fl oz |
| Venti | 20 fl oz |
| Trenta | 31 fl oz |
The word Trenta means thirty in Italian. It is XXL and is the largest cup size at 31 ounces (800 ml) and not all drinks are available in this size but there's a good reason behind it. You see, if you order, for example, a Caramel Frappucino blended beverage at Starbucks in a Venti or 24-ounce size, it already has about 380 calories. So imagine where the calorie needle would go if you ordered a frappe in the Trenta size of 31 ounces! That's why frappuccinos are not served in Starbucks size Trenta. Frappuccinos are overly sweet as is and so the largest size available is Venti.
To put Trenta into perspective, it's approximately 5 cups of standard 6-ounce coffee cups with 5 shots of espresso.
What Drinks Are Available In Trenta Size?
There's a wide range of Trenta size drinks to choose from cold coffees, iced teas, and cold drinks selection. Here's a handy list of the drinks available in the Trenta at Starbucks so you can decide before walking into a store. Some of them may be seasonal so you might not see them depending on the time of year.
| No. | Beverage | Type |
| --- | --- | --- |
| 1 | Cold Brew Coffee | Cold Brew |
| 2 | Pistachio Cream Cold Brew | Cold Brew |
| 3 | Chocolate Cream Cold Brew | Cold Brew |
| 4 | Salted Caramel Cream Cold Brew | Cold Brew |
| 5 | Irish Cream Cold Brew | Cold Brew |
| 6 | Vanilla Sweet Cream Cold Brew | Cold Brew |
| 7 | Iced Coffee | Iced Coffee |
| 8 | Iced Black Tea | Iced Tea |
| 9 | Iced Peach Green Tea | Iced Tea |
| 10 | Iced Green Tea | Iced Tea |
| 11 | Iced Matcha Lemonade | Iced Lemonade |
| 12 | Iced Passion Tango Tea | Iced Tea |
| 13 | Dragon Drink Refreshers Beverage | Refreshers Beverage |
| 14 | Mango Dragonfruit Refreshers Beverage | Refreshers Beverage |
| 15 | Paradise Drink Refreshers Beverage | Refreshers Beverage |
| 16 | Pineapple Passionfruit Refreshers Beverage | Refreshers Beverage |
| 17 | Pink Drink Refreshers Beverage | Refreshers Beverage |
| 18 | Strawberry Acai Refreshers Beverage | Refreshers Beverage |
| 19 | Lemonade | Lemonade |
Is The Trenta Size Available In All Regions?
The Trenta size is available in the US and Canada. However, it's not available in other countries at the time of writing this.
For example, in Starbucks UK, Trenta is not available. Similarly, if you go to Thailand Starbucks, you will notice that the Trenta size is not available there either.
How Can You Order It?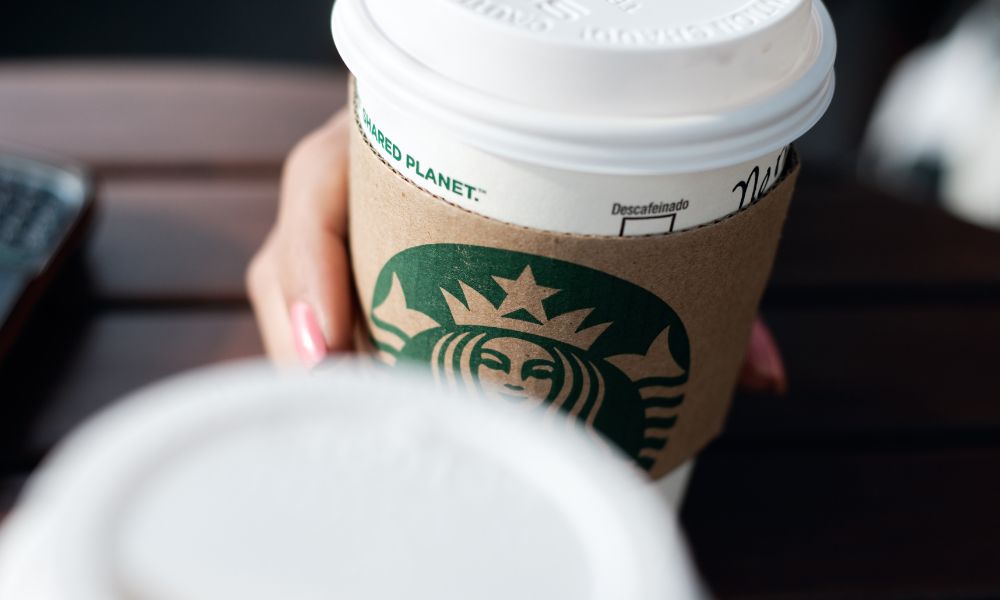 First of all, you can't order the Trenta size drinks on the Starbucks app. Therefore, you need to be present at the store to do so. Once you have reached your preferred store, you won't find the Trenta size mentioned on the regular menu. Fret not! The Trenta size is part of the Starbucks secret menu. The secret menu includes all the regular drinks plus the iced drinks that you can customize according to your taste by adding various toppings, syrups, and other ingredients, keeping the base drink ingredients the same. To do this, you need to speak to the barista.
Another point to remember when you order a Trenta size drink at Starbucks is that this size is applicable for cold drinks only. You can order cold coffees, iced teas, and some fruity drink options from the cold drinks selection in the Trenta cup. Hot drinks are not offered in the Trenta cup.
When you order a Trenta cup size drink at Starbucks, keep in mind that the drink will contain 7 pumps of syrup.
Scroll down to take a look at the syrups that are lower in calories so that you are sure you're not overloading your favorite drink with too many calories. Or too much caffeine for that matter. The Trenta size of iced coffee contains 280 milligrams of caffeine compared to 235 milligrams of caffeine in a Venti cup. So, if you are wary of caffeine intake, don't forget that when you order a Trenta drink from Starbucks. 
The bottom line: You need to specifically mention Trenta when you order a Trenta size cold drink from the barista at Starbucks while keeping in mind both the caffeine and the calorie intake.
7 Tips To Customize Your Trenta Size Order At Starbucks
Follow these tips to customize your Trenta size order at Starbucks for a new and refreshing experience.
For a different flavor profile, switch up the classic syrup with hazelnut, caramel, or any other syrup that you fancy.
Ask for more or less ice to make your drink as cold as you want.
Experiment with heavy cream for a richer and creamier texture.
Ask to replace dairy with non-dairy alternatives if you're lactose-intolerant.
Ask for sugar-free syrup or 2% milk if you want to cut down on the calories you take.
Try a flavored cold foam to top your Trenta drink.
Request for a caramel or mocha drizzle or any other flavor you like to line your Trenta cup with.
Is The Trenta Size Worth It?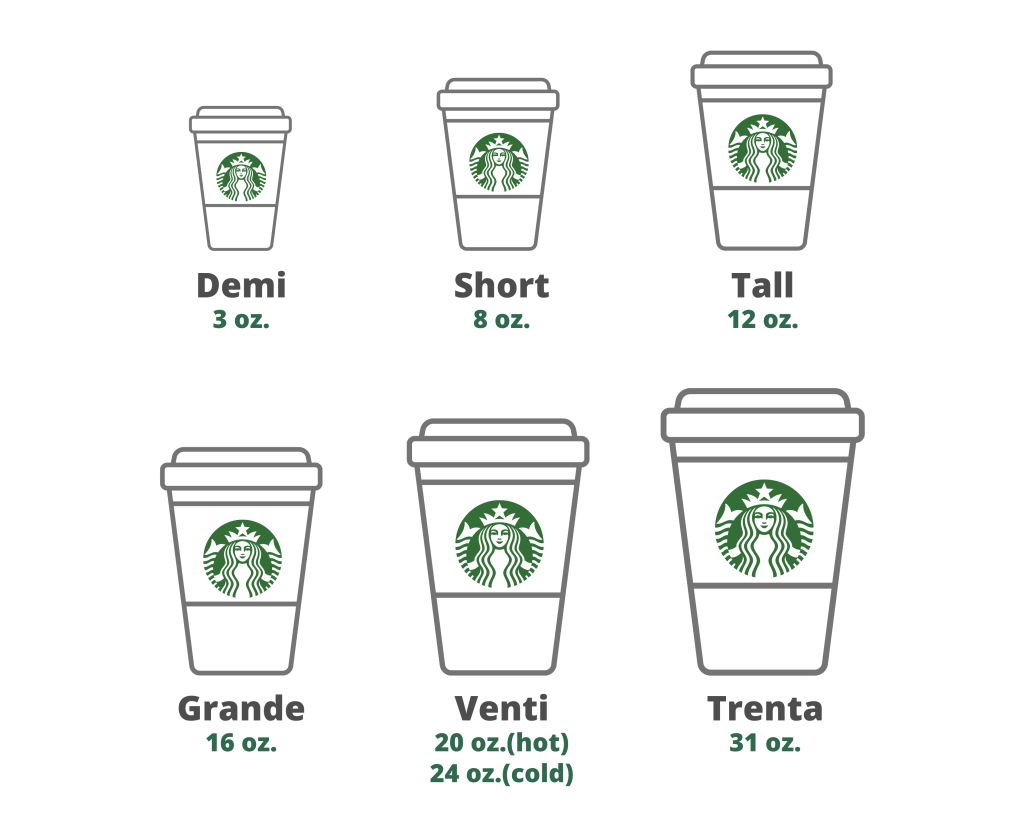 The Trenta size costs $0.50 more than Venti, which is about 17% more expensive. But in terms of volume, it's 55% more! For an iced coffee, there's about 19% more caffeine. While that seems like quite the value, you must consider your total calorie intake and the freshness factor.
In summer, cold drinks taste best when consumed within 30 minutes. Drinking 31 ounces of fluid in that time is no small feat! If you don't finish it, the over-savings become negligible. But if you're up for the challenge, make sure there are bathrooms nearby! Otherwise, sharing with a friend could work too.
If you enjoy customizing your drinks then that would improve the value of going for Trenta since the cost of customization is a lot more than the size upgrade.
I personally would stick to ordering Venti as my largest size for iced coffee though. If I take any more caffeine then my mornings would feel groggy. Iced tea on the other hand would simply be too much for my bladder.
Espresso Shots And Caffeine Content In Starbucks Cup Sizes
Take a look at the number of espresso shots in Starbucks cup sizes so that you can keep a finger on the amount of caffeine you are consuming.
However, there are a few exceptions. For example, Frappuccinos contain a solo espresso shot no matter what size you're ordering. Similarly, a Venti hot beverage usually contains doppio or two shots of espresso but you will get three shots if you order a hot Americano or a flat white in the Venti cup.
Here's a quick refresher that 400 milligrams of caffeine is the daily caffeine intake limit for a healthy adult according to Mayo Clinic. In order to get a clearer picture, each shot of espresso at Starbucks contains 75 milligrams of caffeine. Now you can easily calculate the number of espresso shots in your drink and what that means in terms of caffeine content. But you should also keep in mind that caffeine content depends on whether the coffee used is a light, medium, or dark roast like this, the brewing method, the type of coffee (regular, decaf), and the type of coffee beans used. Learn more about how much caffeine in Starbucks drinks so that you don't overdo the caffeine kick. 
Number of Pumps Of Syrup In Starbucks Trenta Size And Other Cup Sizes
Along with the caffeine intake, you might be counting your calorie intake too and nothing can dial up your calorie count as sugar does. So, next time you order your favorite Starbucks beverage with flavored syrup, think about how many pumps of syrup are going into each Starbucks cup size.
If you have been indulging in a pump or two of hazelnut syrup where each pump has 20 calories, you may want to switch to brown sugar syrup that has 10 calories per pump.
FAQs
What Drinks Come In A Trenta At Starbucks?
Only cold beverages come in a Trenta size at Starbucks. These are iced coffee, cold brew, Starbucks refreshers, Teavana Shaken Iced Tea, and Teavana Shaken Iced Tea Lemonade.