If you love firepits just as much as we do, you probably went from firepit to firepit trying to find the best one. We tested so many brands we actually lost count, and just when we thought all firepits were the same, we found BioLite.
So far, we think BioLite FirePit is the best fire pit you could hope to grill on, and we'll tell you why in our BioLite FirePit review.
A Detailed BioLite FirePit Review
If you're in a rush, here's what you need to know about the BioLite FirePit: it's smokeless compared to other fire pits, wood and charcoal compatible, foldable, rechargeable, beginner-friendly, multifunctional, and very durable.
And compared to the portable fire pits we've tested, BioLite stands out as the most feature-packed, value-for-money fire pit in the market. We'll give you a detailed run-down of our observations after showing you a quick summary of BioLite's specs, pros, and cons.
Quick Facts
VIEW ON AMAZON
Weight: 20 pounds
Dimensions: 22.99 x 14.88 x 15.24 inches
Batteries: 10,400 mAh rechargeable lithium-ion
Pros
Produces less smoke than other fire pits
Compatible with wood and charcoal
Usable as a grill, smoker, or heat source
Has a mobile app for fire intensity control
Offers four fan speeds
Sturdy and easy to assemble
Has folding legs and handles for convenience
Fits four pieces of firewood simultaneously
Cons
Eventually rusts with repeated moisture exposure
Hard to find replacement parts
Features
Now that you have an idea of what to expect from the BioLite FirePit, let's discuss its features in more detail. As we mentioned before, we just can't get enough of how much we love BioLite.
Smokelessness
Among all other portable fire pits in the market, the BioLite FirePit is the only one we can tolerate when it comes to smoke output. Of course, it's not entirely smoke-free – how can you burn anything and expect no smoke to come out? – but it does produce significantly less smoke than all the others.
BioLite's built-in air jets improve combustion, which circulates air and eliminates most of the smoke before it even comes out. So, when we tested the BioLite fire pit, we were met with an enjoyable and almost completely smokeless experience.
Efficiency
With the BioLite campfire, you can go from spark to fire within 30 seconds. Moreover, you're guaranteed longer-lasting fire compared to other fire pits – your fire can basically last for almost 24 hours when used at the lowest setting with four blocks of wood.
Multifunctionality
BioLite FirePit is multifunctional enough to not only give you a campfire and grill fire but also a charging station. You can charge your phone using BioLite's 10,4000 mAh battery pack when you're not using the fire pit.
Practicality
BioLite may be fancy, but assembling it isn't complicated. BioLite comes in a solar carry cover so you can easily carry and store it, and when you're ready to use it, just slide the folding legs out and add the other attachments like the wood, charcoal, or grill grate if you're using them.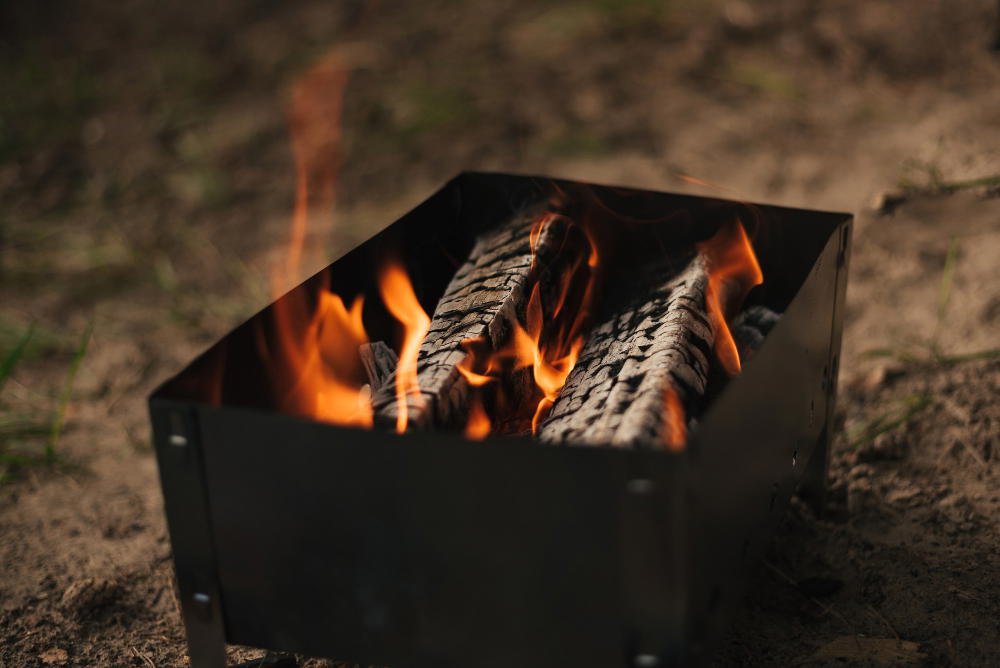 Safety
Compared to other fire pits for sale, we believe BioLite is the safest we've encountered. Its design prevents accidental fires or accidental burning, so even the newest and most inexperienced users can safely handle this fire pit.
Scenery
Contrary to other portable fire pits with covered bodies, BioLite doesn't shy away from showing you what's happening as your wood or charcoal burns. Besides having warmth, staring at the pretty fire scenery was the reason to light campfires, wasn't it?
And of course, it's still a plus if you're using BioLite as a charcoal grill and get to watch the fire as your food cooks. BioLite fire pit offers a 360-degree view, so everyone can enjoy watching the fire burn through the fire pit's X-ray mesh body.
High Capacity
As mentioned earlier, you can place up to four pieces of cordwood or standard firewood logs. Similarly, you can expect the BioLite fire pit's burn time to reach around 24 hours if you're on the lowest setting and 3 hours on the highest. And when it comes to cooking, its included grill grate allows a decent amount of food to be grilled.
Durability
If you use the BioLite FirePit correctly and maintain it between uses, you can ensure it survives periods of unused, long journeys and heavy usage. It also helps that it has a solar cover to protect it and help you move it around.
Total Control
A total control feature is the best thing a fire pit can offer, and with BioLite, you can control your fire using their free BioLite Energy App. You'll never have to worry about manually regulating your fire, having charred food or quickly-burnt wood, or having a too-tiny fire. Through the BioLite app, you can choose between 4 fan speeds to control your fire's intensity.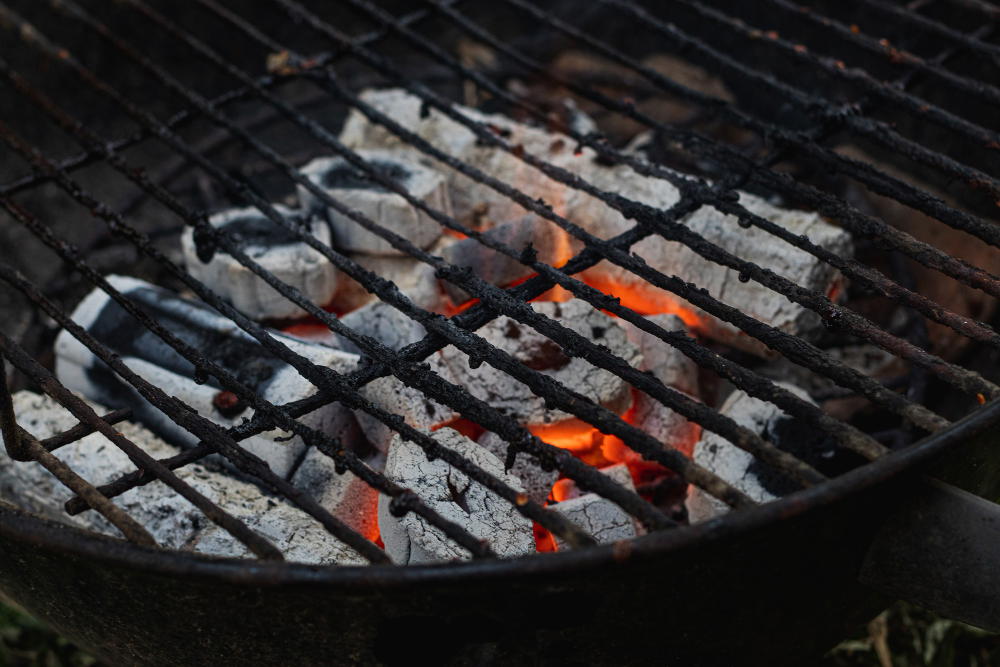 Why We Love BioLite Firepit
The features we listed above are why we love the BioLite fire pit. We have yet to see portable fire pits that offer the same things BioLite does, especially for the smokeless feature and the nice scenery.
One flaw about it, though, is that BioLite's body tends to rust easily when exposed to moisture. The manufacturers have fixed that using an enamel coating, but we'd still like to caution against exposing the BioLite fire pit to moisture.
Using the BioLite Portable Fire Pit
As mentioned before, both firepit enthusiasts and beginners can easily use the BioLite FirePit. If you're already familiar with the BioLite CampStove, it should be even easier for you to use BioLite's Fire Pit: they function similarly.
On the other hand, if you're confused about using BioLite Portable Firepit for the first time, read on to see how to assemble, light, and pack up the fire pit.
How to Assemble the BioLite FirePit
Attach the fire pit's large handle to its body's airflow side and the small handle to the opposite side.
Then, use screws to keep the handles in place.
Next, stretch out the foldable legs to a locked position.
Once done, secure the airflow pack and the fuel rack.
You may also add the grill grate if you're planning to grill.
How to Use the BioLite FirePit
Place the fuel rack in a low position.
Then, place bits of wood and kindling on the fuel rack.
Light the base kindling with a firestarter.
Turn the fan on to the first or second setting.
Once a coal bed develops, you can add larger pieces of wood or charcoal.
Leave gaps when placing the kindling for a smoke-free fire.
Adjust the fan speed as needed.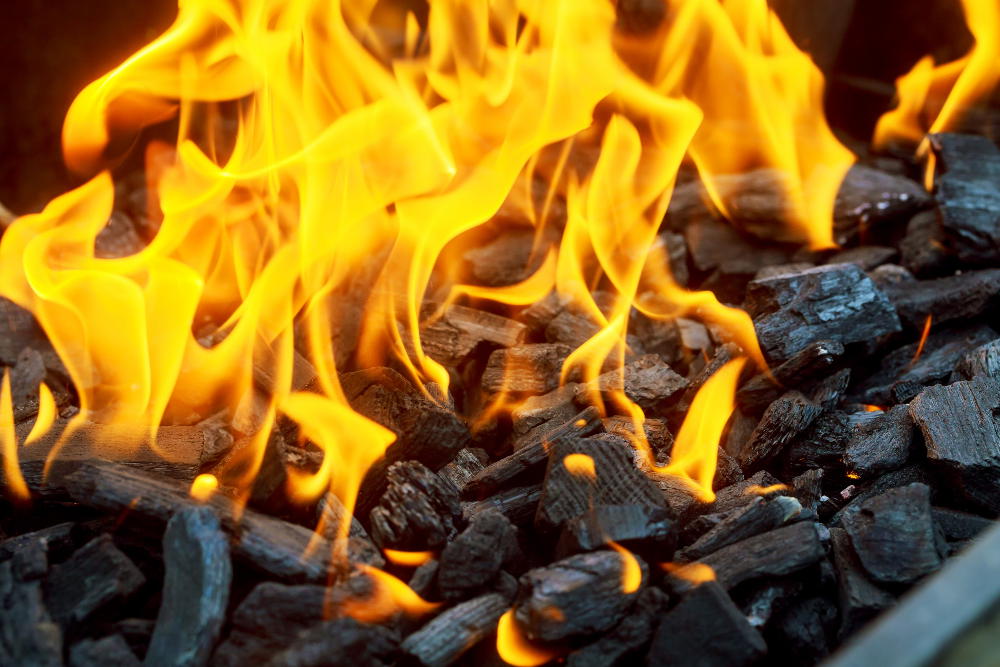 How to Pack the BioLite FirePit
Allow the fire to burn down completely.
Don't throw water into the pit's chamber or throw the fire out.
Turn the fan on to the highest setting if you want to speed the burning process.
Carefully open the ash door to remove leftover embers and ashes.
Then, allow the fire pit to cool down for five minutes.
Turn off the fan by pressing down the button for three seconds.
Next, brush off the remaining ashes out the ash door, and wipe the firepit.
Once done, fold the legs by pressing on its button.
Finally, pack the fire pit into its solar carry cover.
If you want a more in-depth demonstration of how to use BioLite's fire pit, check out this video:
FirePit Maintenance: How to Keep Your BioLite in Perfect Shape
Of course, even the best portable fire pits won't last long if you don't know how to maintain them, so let's learn the things you need to do to maintain a BioLite FirePit and extend its lifespan.
Keep it clean – If you're using your FirePit as a Hibachi-style grill, clean it after every use. A wire brush will get rid of all the burnt bits stuck to the grill, and a good grill cleaner will cut through the grease.
Keep it dry – As mentioned before, BioLite's fire pit is prone to rust and needs to be kept dry and spiffy. If you plan on leaving it in your backyard, covered it with a tarp or other waterproof material.
Keep it ash-free – Always brush the leftover ashes down the ash door after every use. Doing this not only maintains your fire pit but also helps avoid having stale ash in the pit, which can make your next batch smell and taste nasty.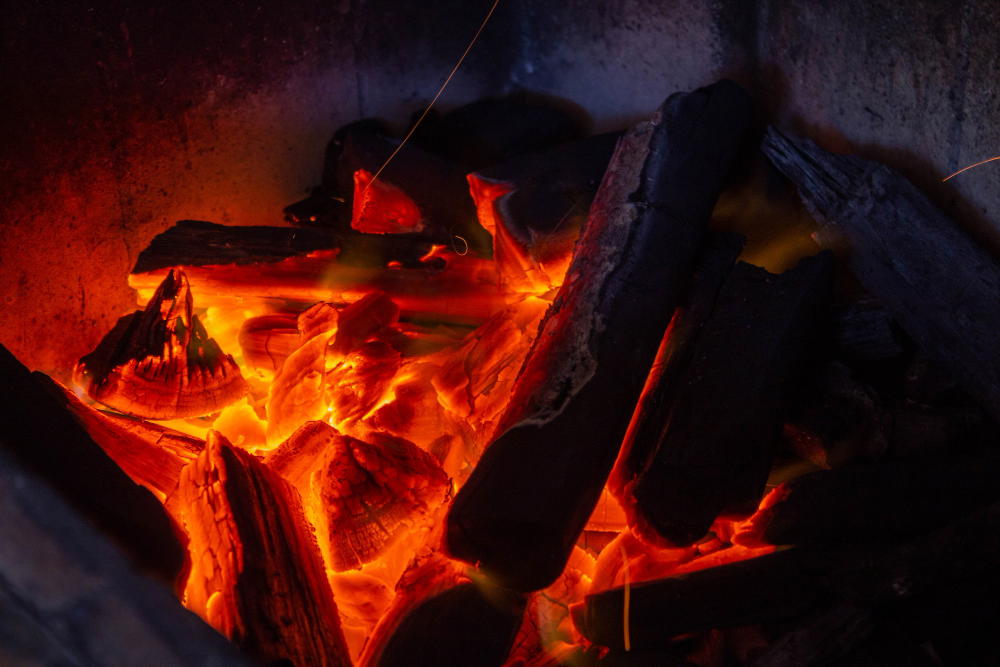 FAQs
Which fire pit is the best?
The BioLite FirePit is one of the best and most convenient because it barely produces any smoke. Moreover, it gives you better heat control through its BioLite Energy App.
Why are fire pits so expensive?
Quality fire pits are more expensive than brandless pits because they're made from sturdier materials or possess customized designs and features.
Do smokeless fire pits work?
Smokeless fire pits work. They produce less smoke so you don't have to suffer from having watery eyes or breathing issues by smelling the smoke. They work just as well as regular fire pits, too – it's just that they have air jets that circulate and eliminate the smoke.
How should I light a BioLite FirePit?
We tackled that in our short guide above.
Is the BioLite FirePit worth it?
You may be hesitant to buy BioLite's fire pit due to its price, but we believe it's worth its cost. If you're a campfire or grilling enthusiast, we encourage you to invest in a long-lasting, smokeless, wonderfully-designed fire pit like the BioLite FirePit.
Can you use the BioLite FirePit on a deck?
The BioLite FirePit is designed for outdoor use. If you want to use it on your wooden deck, you'll need to find some sort of stand and a protective mat.
How does BioLite FirePit work?
The BioLite FirePit operates on battery and flame technology, so it doesn't need any gas or moving parts. You can change the height of the flames depending on how large you want them to be. When you're done using it, you just fold up the firepit and put it away in your bag or place it on its stand.
The BioLite FirePit also comes with a small battery-powered fan, which helps keep the pit going by blowing air into the fire. It runs for about 12 hours before needing a recharge, and a full recharge only takes two hours.
Final Thoughts
For us, the BioLite FirePit is the best fire pit you could ever hope to grill on. It features so many things that other portable fire pits can't give, including its smokelessness, wonderful view, and multifunctional usage.
Of course, deciding whether you like BioLite's fire pit or not is still up to you. So, we hope our BioLite FirePit review helped you decide!