When it comes to energy drinks that pack a punch, yet deliver an invigorating taste, Dutch Bros rarely falls short of your expectations. Particularly renowned for its Rebel energy drinks, with flavors that can transport your taste buds on a whirlwind ride, Dutch Bros has unquestionably built a solid following.
But did you ever wonder that the Rebel menu at Dutch Bros is miles away from being just your ordinary energy boost? This article ventures into the realm of Dutch Bros Rebels, unveiling the top five summer-themed flavors that promise to add an extra zing to your summer.
Dutch Bros Rebels: A Brief Overview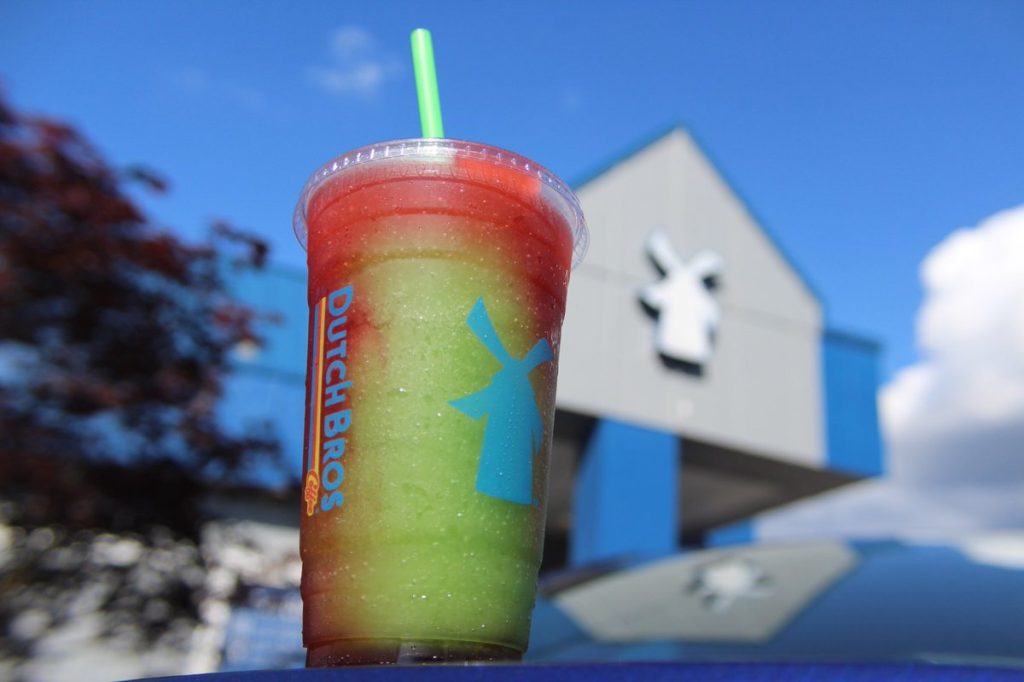 Before we set off on this fascinating journey, let's first get acquainted with what exactly Dutch Bros Rebels are. A delightful deviation from the customary coffee-based drinks, a Rebel beverage drips with energy and can be customized to match everyone's taste. A Dutch Bros Rebel drink is a rich blend of unique flavors that offers more than just a revitalizing respite – it's an unparalleled taste experience!
Rebel: Your Perfect Summer Companion
As the summer heat sets in, nothing is more fulfilling than satiating your thirst with an icy, caffeinated delight that isn't overpowered by coffee. The diverse array of luscious Rebel flavors is precisely why Dutch Bros has become a crowd-puller for those seeking a stimulating, non-coffee alternative. The spectrum of Rebel drinks presented by Dutch Bros affords a range of refreshing and invigorating options that can beat back the summer sun.
As a seasoned beverage connoisseur at the iconic Boat Basin Cafe in Downtown New York, I've spent years experimenting with an assortment of summer coolers. Trust me when I tell you that the Dutch Bros Rebel menu possesses all the ingredients to serve the perfect summer refreshment.
Discover the Top 5 Summer-Themed Rebel Flavors at Dutch Bros
Longing to douse your summer thirst with delightful Rebel brews? Let's explore the vibrant Dutch Bros Rebel Menu, highlighting the finest summer-centric Rebel beverages.
Shark Bite Rebel: A Refreshing Plunge into the Blue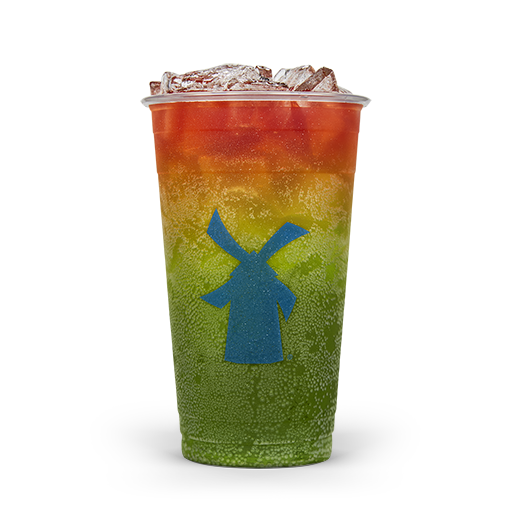 A perfect summer day at the beach takes a flavorful shape with the Shark Bite Rebel. A decadent blend of blue raspberry, coconut, lime, and a teasing drizzle of pomegranate, this Rebel captures a bright, breezy flavor, transforming every sip into a refreshing oceanic submersion. Neither too sweet nor too tart, the Shark Bite is an excellent choice for those who like a drink that walks a delicate balance. As someone expertly versed in Dutch Bros Rebels, I can assertively say that the Shark Bite is indeed a true summer delight.
Ray of Sunshine Rebel: Sweet-Sour Symphony
If you're seeking a beverage that strikes a perfect harmony of flavors, then the Ray of Sunshine Rebel is your go-to drink. Artfully blending the flavors of blackberry, peach, and grapefruit, this drink is truly a ray of sunshine in your cup. The vibrant, icy flavor gently strokes your palate with the shades of summer fruits. As an experienced barista, the Ray of Sunshine has always been a classic summer refresher that never ceases to impress.
The Aftershock Rebel: The Perfect Chill
Feeling the summer heat yet? The Aftershock Rebel offers a thunderstruck of sheer chillness, to beat the heat. Combining strawberry, blackberry, raspberry, and lime, this beverage offers a grown-up version of your beloved Fanta with an Italian soda twist. Here's a secret just for you: you may opt-out of lime for a sweeter taste, but if you love experimenting like me, the added tanginess of lime creates an aftershock of flavor explosions.
Daydream Rebel with Soft Top: A Creamy Delight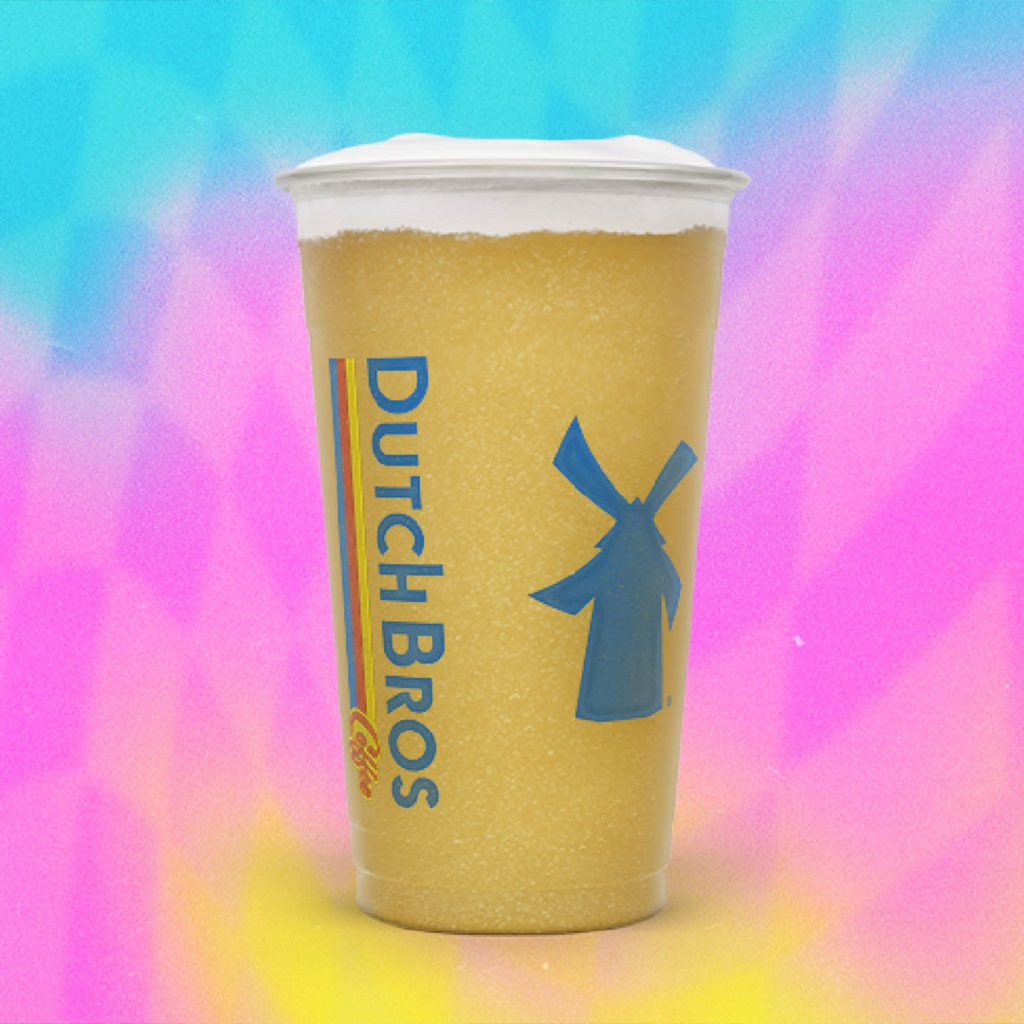 Venturing into the relatively new additions on the Dutch Bros Rebel menu, the Daydream Rebel with Soft Top is already making it to the top. The delightful mix of subtle yet tantalizing elderflower and passion fruit Rebel flavors paired with a creamy soft top sets this beverage apart. Sip this on a scorching afternoon for an effortless transition into a daydream reminiscent of a day spent amid elderflower fields, relishing the taste of a passion fruit. As a barista-turned-author, this would be my go-to daydream elixir.
Peach Pom Passion Mango Blended Rebel: Tropical Paradise in a Cup
Welcome to the crème-de-la-crème of Dutch Bros Rebel drinks – the Peach Pom Passion Mango Blended Rebel. Every sip brings forth a hint of tropical ambiance that this Rebel drink intends to offer. A luscious blend of peach, pomegranate, passion fruit, and mango creates a vacation-like experience in a cup. It's akin to soaking up the luxury of a tropical paradise while indulging in the juiciest fruits that summer presents.
Savory Dutch Bros Rebels: A Smart Nutritional Choice
Each Dutch Bros Rebel drink prides itself not only on packing a flavorful punch but also as a tasteful choice for maintaining a balanced lifestyle. The sweetness in each cup can be tailored to your preference, giving you the power to regulate your sugar intake.
Alternatively, the Dutch Bros' range of sugar-free Rebel drinks is equally tantalizing to your taste buds. Let's not forget the diverse caloric value each Dutch Bros Rebel drink offers, depending on the additives and size. As a professional barista and fitness enthusiast, I encourage you to make smart nutrition choices with the eclectic Dutch Bros Rebel menu.
Customization: Iced or Blended? You Choose
Did you know you can customize your Rebel drink as either iced or blended? The option doesn't just limit to flavors, but also how exactly you want to savor your drink. An iced Dutch Bros Rebel is a delightful way to relish your energy-packed beverage, allowing the flavors to stay intact. However, if you enjoy a more creamy and mouth-filling experience, opting for a blended Dutch Bros Rebel can take your taste buds on an unmatched gastronomical journey!
Users Speak: Dutch Bros Rebel Reviews
Even though I could write at length about Dutch Bros Rebels, it's fascinating to know what other loyal enthusiasts and customers must say. Going by the Dutch Bros Rebel reviews, one thing is obvious – Rebels are indeed taking the global coffee arena by storm!
These rave reviews both online and offline bear testimony to the popularity of the Rebel drinks for their unmatched taste and originality. Many customers have shared how they've felt completely invigorated after sipping the best Rebel flavors at Dutch Bros after a long, tiring day.
Uncover Your Favorite Summer Drink
Whether you are an ardent fan of Dutch Bros Rebel drinks or are new to them, the wide range of Dutch Bros Rebel Summer Drinks is bound to hook you in. Trust me – as an expert who has dabbled in countless flavors and blends, these top 5 summer-themed Rebels are a must-try, regardless of whether you are a lover of tropical flare like the Peach Pom Passion Mango Blended Rebel, or crave the tangy invocation from the Shark Bite Rebel. There's a flavorful Rebel waiting to be discovered by you.