Shucking is the process of delicately opening up shells to reveal the fresh oyster meat inside. Shucked oysters are oysters that have gone through this process!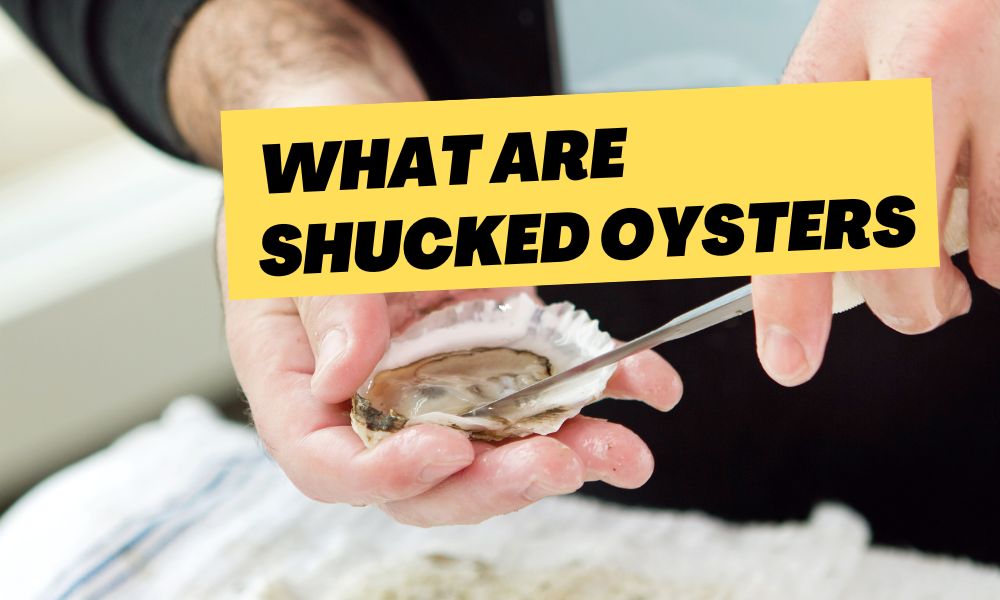 However, we know you have more questions about this seafood. So, let's get into the entire process of shucking and cooking oysters in this article!
How to Shuck Oysters
01 Choose Your Tool
You can use different tools to shuck food like oysters. Ideally, you should use an oyster knife, but you can also use a table knife or a flat-head screwdriver.
02 Prepare Your Workspace
Fill a bowl with ice water and submerge the oysters in them. Fill the second bowl with crushed ice and salt – this is where your fresh shucked oysters will go. The kitchen towel will hold the fresh shucked oysters.
03 Hold, Twist, and Pry
Hold the oyster knife into the hinge of the oyster. Once the knife tip is in place and wedged in between the oyster, twist and rotate to pop the shell. Pry and rotate the knife to fully separate the top shell from the bottom. Sever the muscle and free the oyster from the bottom shell.
How to Cook Oysters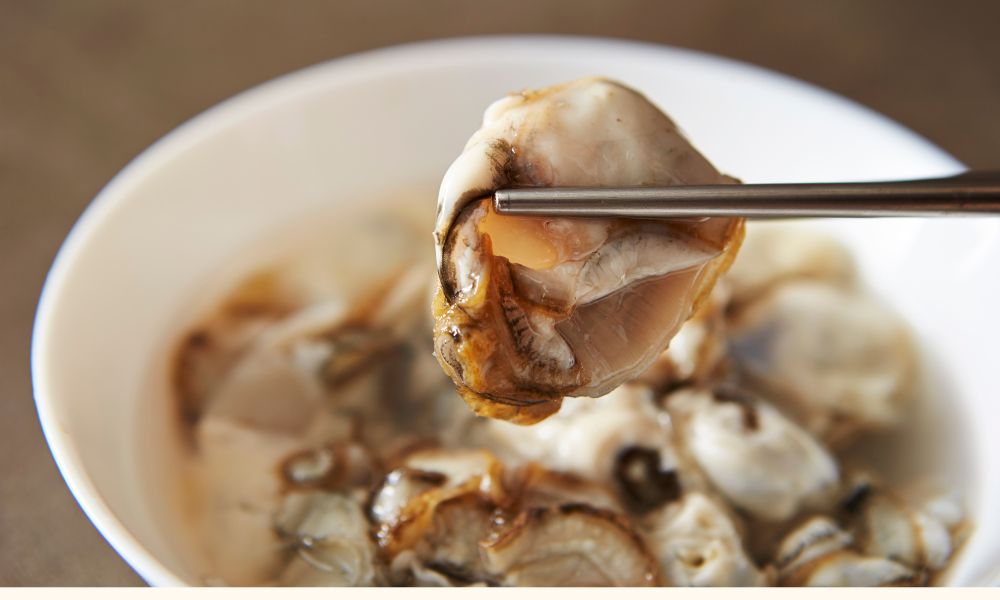 With fresh oysters shucked daily, there are a lot of recipes you can try. We discuss some of these recipes below:
Broiled Oysters
Melt butter, olive oil, and breadcrumbs over medium heat. Stir in oyster liquid. Place fresh shucked oysters in a baking sheet with rock salt and spoon breadcrumb mixture over each oyster. Broil on medium heat for five to six minutes until the color quality is golden brown.
Fried Oysters
Gather some paper towels on a plate and let the oysters dry. In a medium-sized bowl, beat eggs and let oysters rest in it for ten minutes. Combine flour, cornmeal, sugar, pepper, and salt in another medium bowl. Dip each oyster into the egg mixture and flour mixture and fry in oil until golden brown. Congrats, you've got fried oysters!
Oyster Stew
Make this seafood stew easily! Simply drain oysters – but reserve the freshly harvested oyster liquid. Melt butter on medium heat and add garlic and spices. Add milk, parsley, and oyster liquid. Add sweet, quality oysters until everything is cooked!
FAQs:
Are shucked oysters still alive?
Yes, shucked oysters are still alive.
How long after an oyster is shucked can you eat it?
It's best to eat a shucked oyster fresh or immediately after being shucked. However, upon receiving shucked oysters, the freshness can last ten to fourteen days.
Can you eat shucked oysters raw?
If the oysters are shucked daily by yourself, yes, you can eat them raw as you're assured of their freshness. If you're eating fresh pre-shucked oysters, you may be more susceptible to certain ailments. Be careful with canned oysters!