Starbucks and TikTok have become an unbeatable combination in the world of coffee and social media. With users sharing their favorite beverages and unique concoctions, a new era of Starbucks drink trends has emerged.
Let's dive into the top 10 TikTok-inspired Starbucks drinks that you absolutely must try!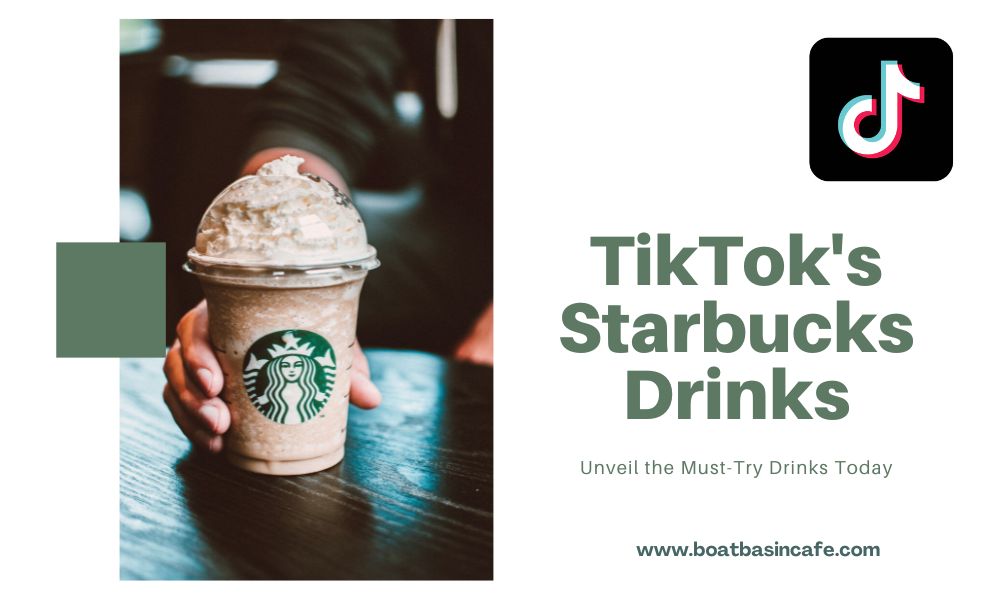 1. The Infamous TikTok Pink Drink
It's hard to talk about Starbucks without mentioning the beloved Pink Drink. This viral beverage has taken TikTok by storm and continues to be a fan favorite.
The Origin: The Pink Drink began as a secret menu item, but its popularity soon skyrocketed, securing a permanent spot on Starbucks' official menu.
Key Ingredients and Taste Profile: A refreshing blend of Strawberry Acai Refresher, coconut milk, and freeze-dried strawberries creates a fruity, creamy taste.
Customization Options: Add raspberry syrup or substitute coconut milk with another dairy-free option for a twist on this iconic drink.
2. Iced White Mocha with Sweet Cream Cold Foam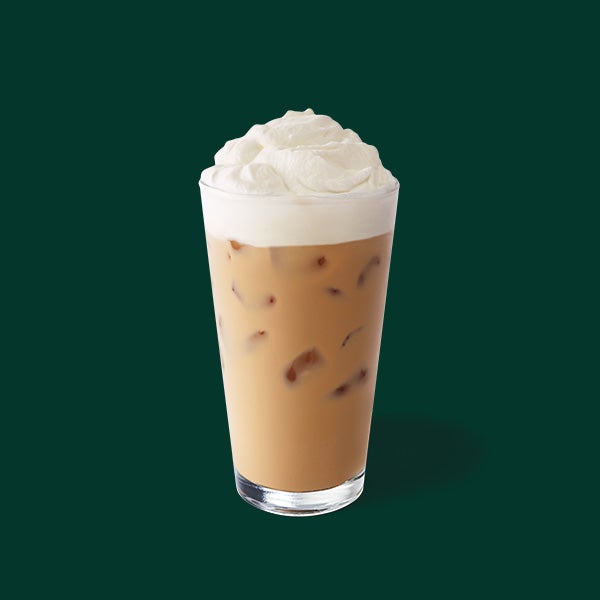 This indulgent iced coffee is perfect for those who enjoy a rich and creamy beverage.
Flavor Combinations: White chocolate mocha sauce meets bold espresso and velvety sweet cream cold foam for a luxurious treat.
How to Order and Customize: Request an iced white mocha and ask for sweet cream cold foam on top. For a stronger coffee flavor, consider adding an extra shot of espresso.
3. The Caramel Macchiato Twist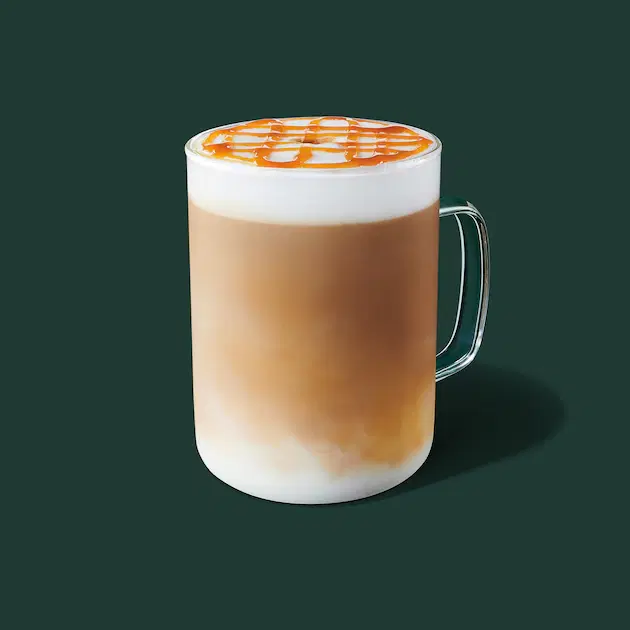 The classic Caramel Macchiato gets a TikTok-inspired makeover with this delicious twist.
Ingredients and Flavor Profile: Vanilla syrup, steamed milk, and espresso are topped with caramel sauce and a sprinkle of sea salt for a sweet and savory experience.
Alternative Versions: Swap the sea salt for cinnamon or add a pump of toffee nut syrup for a different flavor adventure.
4. The Matcha & Espresso Fusion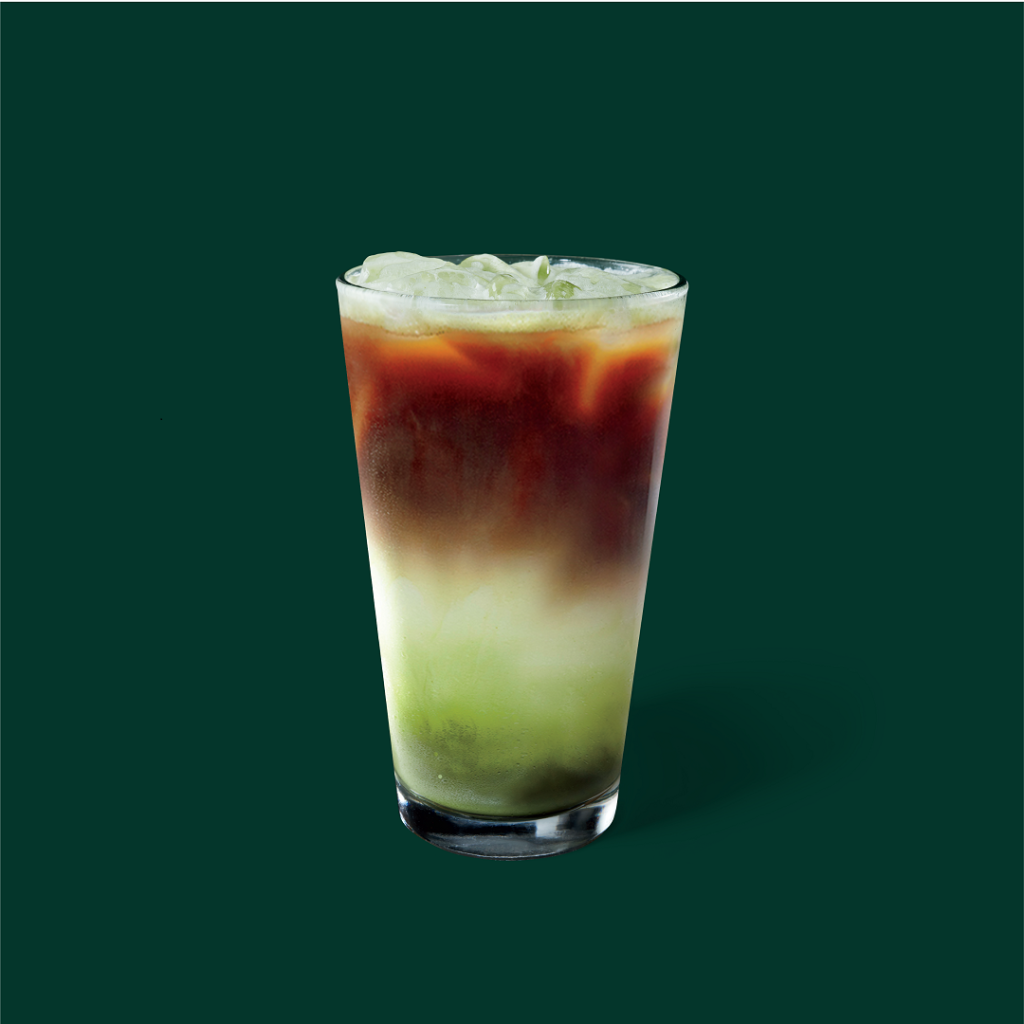 This innovative drink combines the earthy flavors of matcha with the boldness of espresso for a unique pick-me-up.
The Flavor Profile and Benefits of Matcha: Matcha is a finely ground green tea powder that offers a smooth, slightly sweet taste and numerous health benefits.
How to Order and Customize: Order an iced matcha green tea latte with a shot of espresso. Adjust the sweetness by asking for more or less classic syrup.
5. Chocolate Almond Milk Shaken Espresso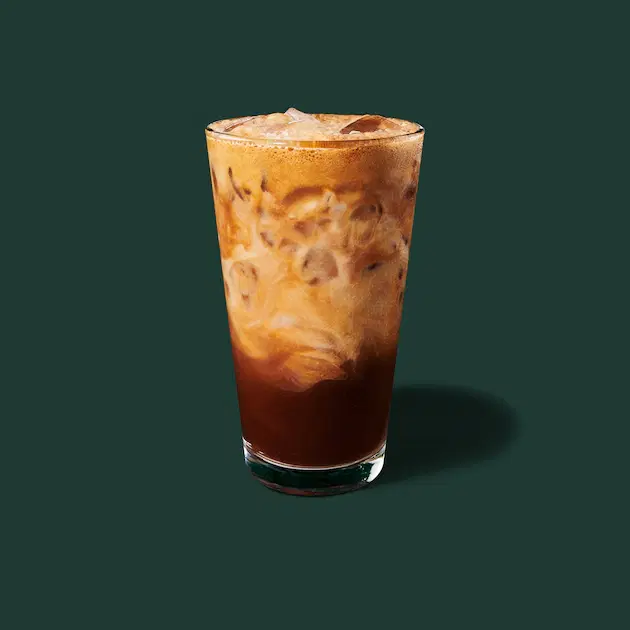 This shaken espresso is a dream come true for chocolate and coffee lovers alike.
What Makes This Shaken Espresso Special: A combination of chocolate, almond milk, and espresso creates a rich and satisfying beverage.
Ingredients and Flavor Profile: Mocha sauce, almond milk, and espresso are shaken together and poured over ice for a delightful chocolatey treat.
Customization Options: Substitute almond milk with your preferred dairy-free option or add a pump of raspberry syrup for a touch of fruitiness.
6. Iced Brown Sugar Oatmilk Shaken Espresso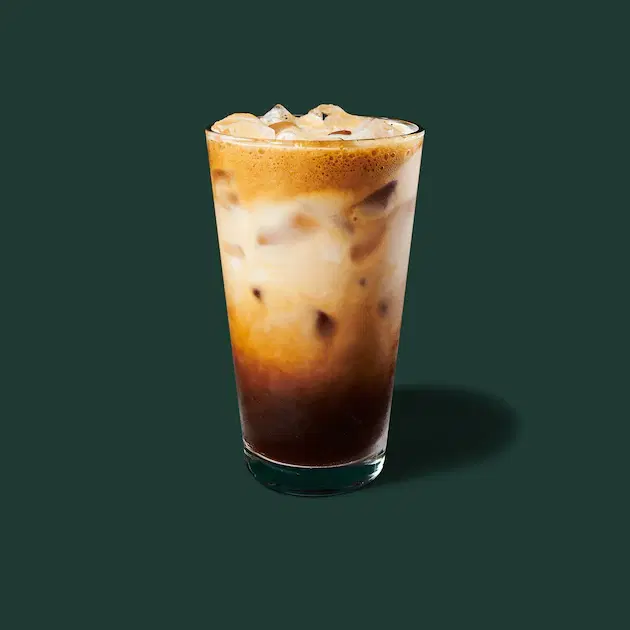 This TikTok favorite is a delicious and dairy-free alternative to traditional iced coffee.
Why This Drink Became a TikTok Favorite: The combination of brown sugar and oat milk creates a cozy, comforting flavor that's hard to resist.
Ingredients and Flavors: Brown sugar syrup, oat milk, and espresso are shaken together and poured over ice for a velvety-smooth texture.
Customization and Alternative Versions: Experiment with different dairy-free milk options or add a pump of cinnamon dolce syrup for a spiced twist on this popular drink.
7. The Cotton Candy Frappuccino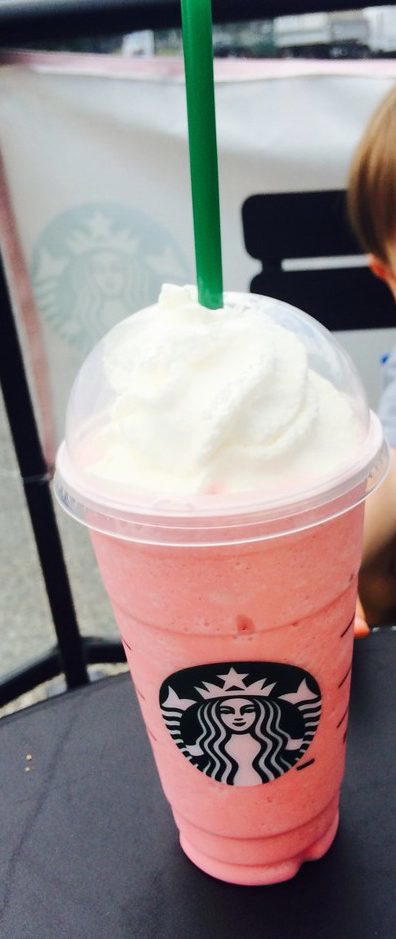 This colorful and whimsical drink is perfect for those with a sweet tooth and a love for all things fun.
The Inspiration: Inspired by the classic carnival treat, this Frappuccino combines fruity flavors with a creamy base.
Key Ingredients and Taste Profile: Vanilla bean Frappuccino blended with raspberry syrup creates a delightful cotton candy flavor.
Customization Options and Variations: Adjust the sweetness by changing the number of raspberry syrup pumps or try substituting with other fruity syrups for a unique twist.
8. Iced Apple Pie Drink
This dessert-inspired Starbucks beverage is perfect for fans of classic apple pie.
Ingredients and Flavor Profile: Apple juice, cinnamon dolce syrup, and caramel syrup are combined with ice and topped with whipped cream and caramel drizzle for a nostalgic treat.
How to Order and Customize: Ask for an iced apple juice with cinnamon dolce and caramel syrup, then top it with whipped cream and caramel drizzle. For an extra touch, add a sprinkle of cinnamon powder.
9. Kiwi Starfruit Refresher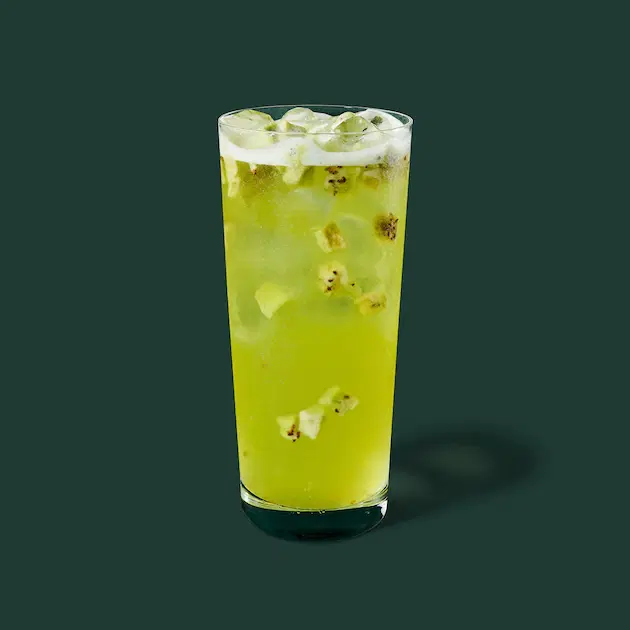 For those craving a tropical escape, the Kiwi Starfruit Refresher is the perfect fruity beverage.
Key Ingredients and Taste Profile: A blend of kiwi and starfruit flavors, this Refresher is a sweet and tangy taste sensation.
Customization Options: Adjust the sweetness by changing the number of classic syrup pumps, or add coconut milk for a creamier texture.
10. The Honey Citrus Mint Tea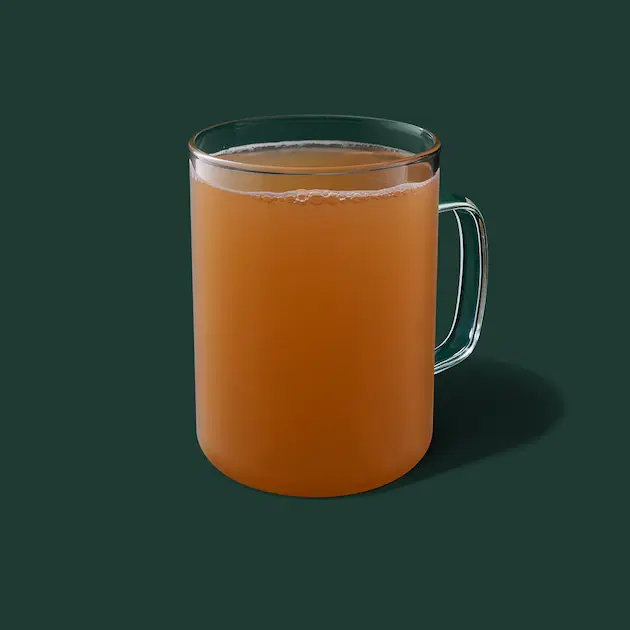 This comforting tea blend is perfect for soothing the soul on a chilly day or when you're feeling under the weather.
Ingredients and Flavor Profile: Jade Citrus Mint and Peach Tranquility teas are combined with steamed lemonade, honey, and hot water for a soothing, aromatic experience.
How to Order and Customize: Order a "medicine ball tea" or a "honey citrus mint tea," which are common names for this popular drink. Feel free to adjust the sweetness by requesting more or less honey.
Conclusion
The impact of TikTok on Starbucks drink trends is undeniable, bringing new and exciting beverages to the forefront. With endless customization options, there's a Starbucks drink for everyone. So why not visit your local Starbucks and give these TikTok-inspired drinks a try? You might just discover your new favorite!
FAQs
Are these TikTok Starbucks drinks available at all Starbucks locations?

Most of these drinks can be ordered at any Starbucks location, as they use standard ingredients found on the menu. However, availability may vary depending on regional menus and seasonal offerings.
Can I customize these drinks to suit my dietary preferences or restrictions?
Absolutely! Starbucks is known for its customization options, so feel free to make adjustments to suit your taste or dietary needs. You can substitute different types of milk, adjust syrup quantities, or even add or remove specific ingredients.
Do I need a secret menu code to order these drinks?
No secret menu code is necessary. Simply describe your desired drink and its ingredients to your barista. It's essential to provide the ingredients and modifications, as some of these drinks may not be familiar to all baristas.
Are these TikTok Starbucks drinks more expensive than the regular menu items?
The price of these drinks may vary depending on the ingredients used and any customizations you request. Some modifications, such as additional syrups or shots of espresso, might incur extra charges.
Can I use the Starbucks app to order these TikTok-inspired drinks?
Yes, you can use the Starbucks app to place a custom order for these drinks. Simply select your base drink and use the customization options available within the app to add or modify ingredients as needed.
Are these drinks available as hot beverages as well?
Some of these drinks, like the Honey Citrus Mint Tea, are already served hot, while others may be easily adapted to a hot version. Feel free to ask your barista for recommendations or experiment with different hot and iced options to find your perfect drink.