When we're dealing with a sore throat, it's natural to wonder whether our favorite hot beverages like coffee are safe to consume. In this article, we will uncover the effects of coffee on sore throats and explore alternative remedies to soothe your discomfort.
Remember, as Thich Nhat Hanh said, "Drink your tea slowly and reverently, as if it is the axis on which the world earth revolves – slowly, evenly, without rushing toward the future." This quote serves as a reminder to be mindful of our beverage choices when dealing with a sore throat.
Can You Drink Coffee with Sore Throat?
To summarize, drinking coffee with a sore throat is a personal preference. While it may provide a momentary energy boost and help relieve headaches, its acidic nature can induce dehydration and discomfort. If you're not sure, try relaxing alternatives like warm water with honey or herbal teas.
The Science Behind Coffee and Sore Throats
Caffeine and Throat Inflammation
Caffeine, the natural stimulant present in coffee, can have a significant impact on throat inflammation. While it can provide a mild analgesic effect, it can also lead to dehydration, worsening a sore throat.
Potential Benefits and Drawbacks of Drinking Coffee with a Sore Throat
Benefits:
Warmth: A warm cup of coffee can soothe your throat and provide temporary relief.
Antioxidants: Coffee contains antioxidants that may support your immune system in fighting off the underlying cause of your sore throat.
Drawbacks:
Acidity: Coffee's acidity can irritate an already sensitive throat and worsen symptoms.
Dehydration: Caffeine's diuretic effects can contribute to dehydration, exacerbating a sore throat.
Coffee Alternatives for Sore Throats
01 Teas made from herbs
Chamomile Tea: Chamomile tea is caffeine-free and has anti-inflammatory effects that can help ease a sore throat and encourage relaxation.
Ginger Tea: Ginger tea contains anti-inflammatory and antibacterial effects. Warm ginger tea can help relieve throat soreness and perhaps fight infections.
Peppermint Tea: Peppermint tea has a cooling and numbing effect that can alleviate a sore throat. It also aids in the removal of nasal congestion.

02 Honey and Lemon in Warm Water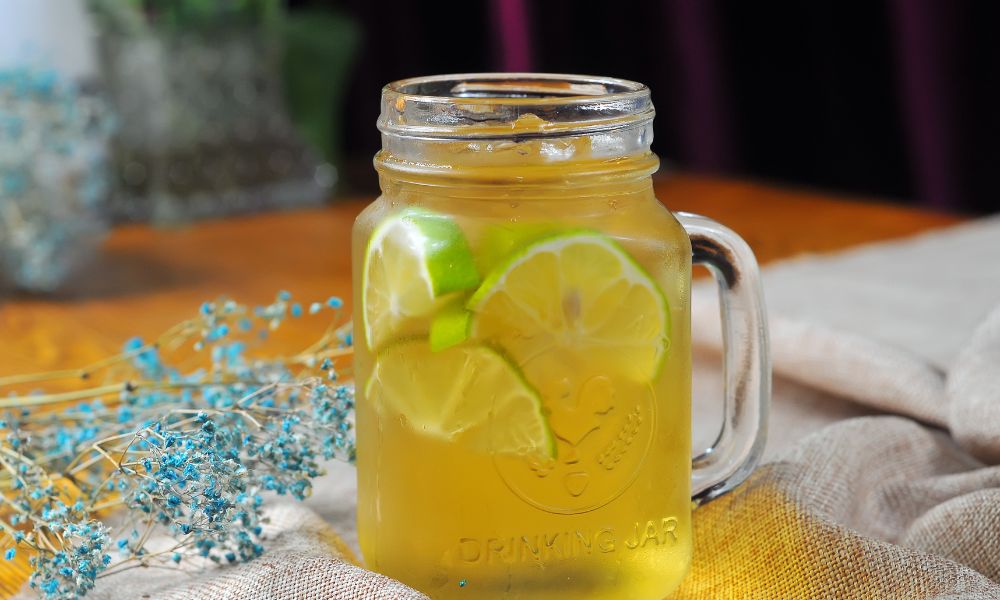 This traditional medicine can moisten, soothe, and cure your throat. Honey functions as a natural cough suppressant and has antimicrobial characteristics, while lemon boosts your immune system with vitamin C.
03 Decaffeinated Coffee Alternatives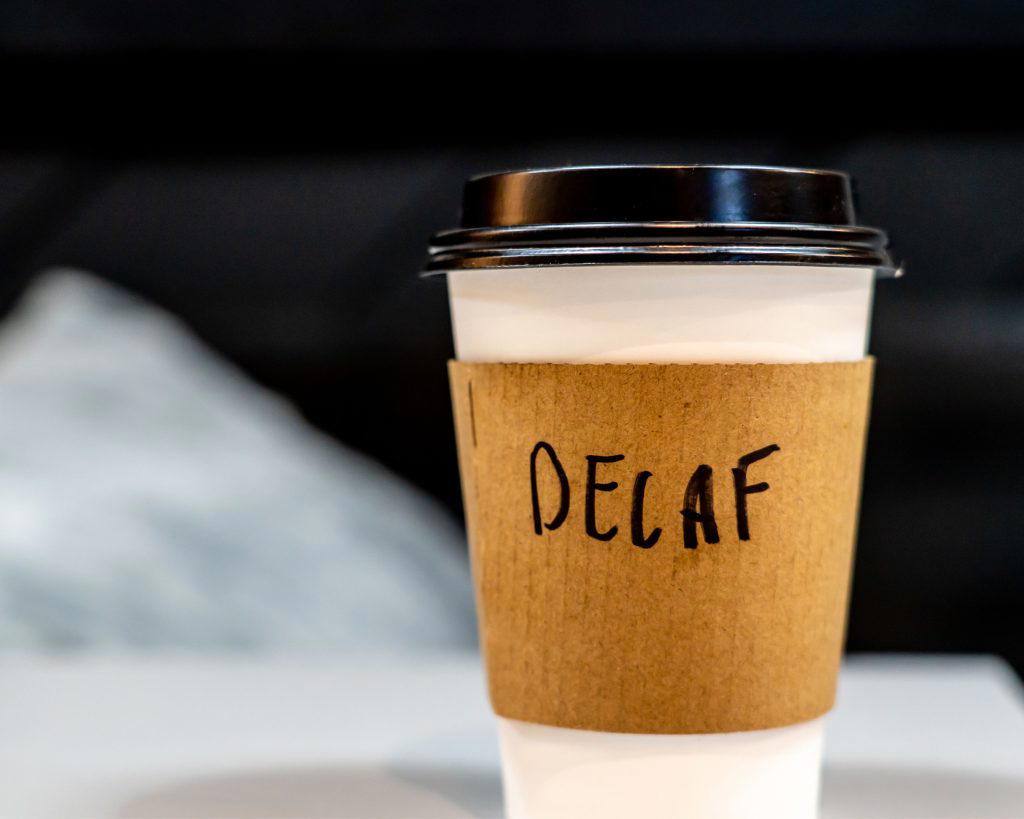 If you still want the flavour of coffee but want to avoid the potential side effects of caffeine, choose decaffeinated varieties. How much caffeine is in decaf coffee? 
04 Beef Broth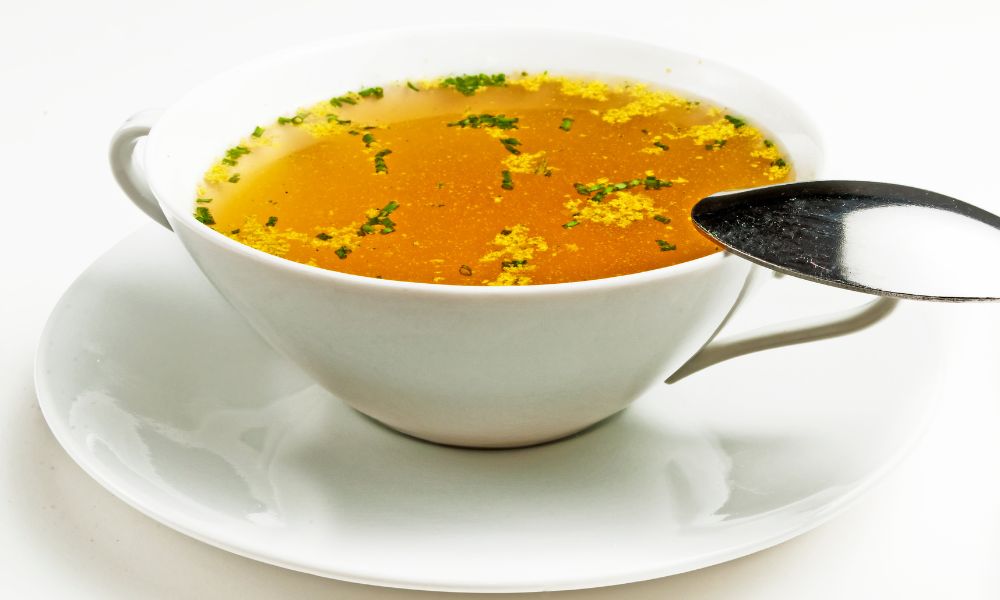 A warm, nutritious bone broth can hydrate and nourish your body without bothering your throat. It is also thought to have anti-inflammatory effects that can help relieve sore throat symptoms.
05 Warm Apple Cider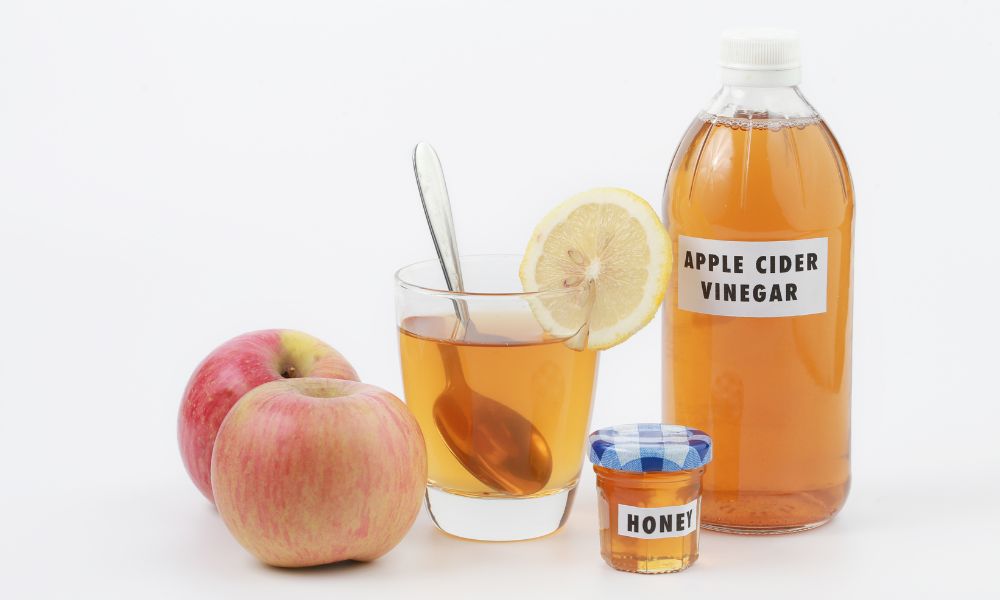 Warm apple cider can be calming and pleasant, especially during the winter months. Warmth can help relieve throat pain, and the natural sweetness of apples can create a pleasant taste.
06 Turmeric Latte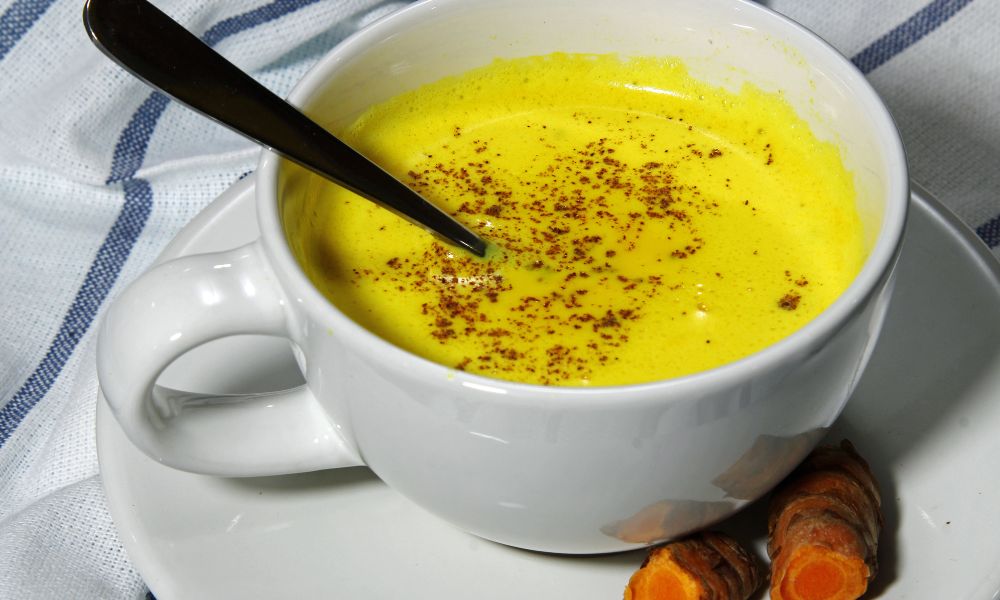 A turmeric latte, often known as "golden milk," is a warm, spicy beverage made with milk, turmeric, and other spices such as cinnamon and ginger. It's caffeine-free and anti-inflammatory, so it can help ease a sore throat.
07 Tea made from licorice root
For generations, licorice root tea has been used to cure a variety of diseases, including sore throats. Its natural sweetness and anti-inflammatory characteristics might help relieve throat irritation.
08 Green Tea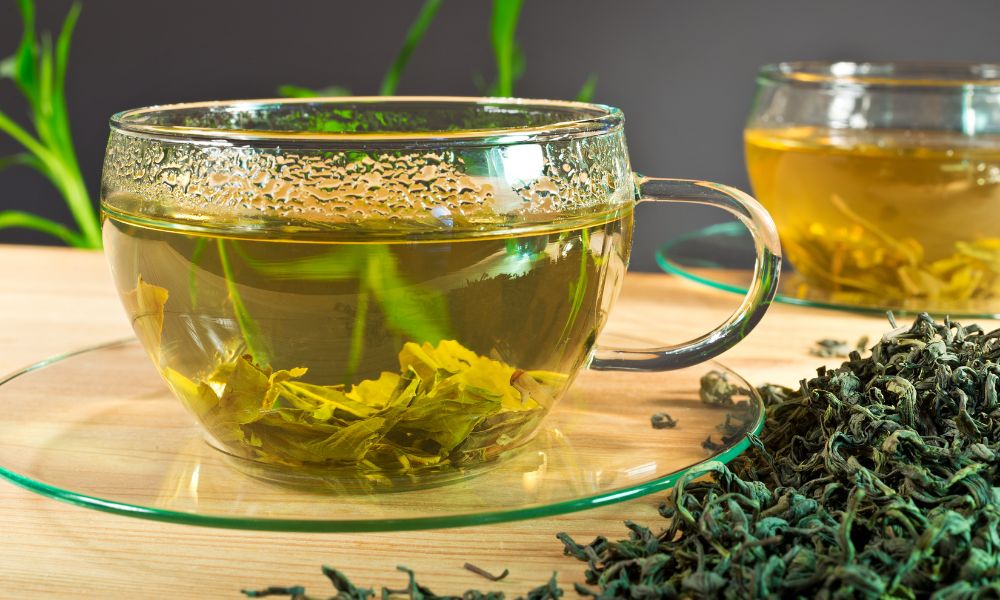 While green tea contains caffeine, it is typically less than that found in coffee. Green tea also has antioxidants and anti-inflammatory qualities that may aid in the relief of a sore throat.
Remember that the objective is to choose a relaxing and comforting option that won't aggravate your throat any further. Experiment with many choices to determine which works best for you during your recuperation.
Other Sore Throat Remedies
In addition to alternative beverages, consider these sore throat remedies:
01 Over-the-Counter Pain Relievers
Ibuprofen or acetaminophen can help reduce inflammation and alleviate pain.
02 Gargling with Warm Salt Water
Gargling with warm salt water can help reduce swelling and ease discomfort.
03 Throat Lozenges
Sucking on throat lozenges can provide temporary relief by increasing saliva production and coating the throat.
04 Staying Hydrated
Regardless of your beverage choice, maintaining proper hydration is crucial for soothing a sore throat and promoting healing.
Conclusion
Based on the pros and cons discussed, the decision to drink coffee with a sore throat ultimately depends on your individual preferences and the severity of your symptoms. Keep in mind the potential drawbacks, such as acidity and dehydration, and weigh them against the potential benefits, like warmth and antioxidants. If you're still unsure, opt for one of the alternative beverages mentioned earlier to minimize potential irritation.
FAQs
Can I drink coffee with a sore throat?
It depends on personal preferences, symptoms, and individual response. Consider the potential drawbacks (acidity, dehydration) and benefits (warmth, antioxidants).
What are some alternatives to coffee when I have a sore throat?
Alternatives include herbal teas, warm water with honey and lemon, decaffeinated coffee, bone broth, warm apple cider, turmeric latte, licorice root tea, and green tea.
Is caffeine bad for a sore throat?
Caffeine can have both positive and negative effects on a sore throat. While it can provide mild analgesic effects, it can also lead to dehydration, worsening a sore throat.
Can herbal teas help soothe a sore throat?
Yes, herbal teas like chamomile, ginger, and peppermint are caffeine-free and can provide soothing relief for your throat due to their anti-inflammatory properties.