Sirloin steak in crock pot? Hmm, that's something we usually don't come across when we look for steak recipes. It's either a heavy skillet or pan that's most commonly used when it comes to cooking steak. Or even a recipe that shows how to make slow cook sirloin steak in the oven.
But you'd be surprised to know that slow cooking in crock pot results in juicy pieces of sirloin steak. These have all the seasoning and ingredients' flavors infused to the core.
You see, a slow-cooked sirloin steak not only retains the full flavors of the meat and other ingredients. Slow cooking also gives you time to do other chores. You can zone out from the kitchen and do other work or nothing at all! Now that's what we call the best of both worlds!
So, to find out how to cook sirloin steak in crock pot, read on to discover the ultimate recipe!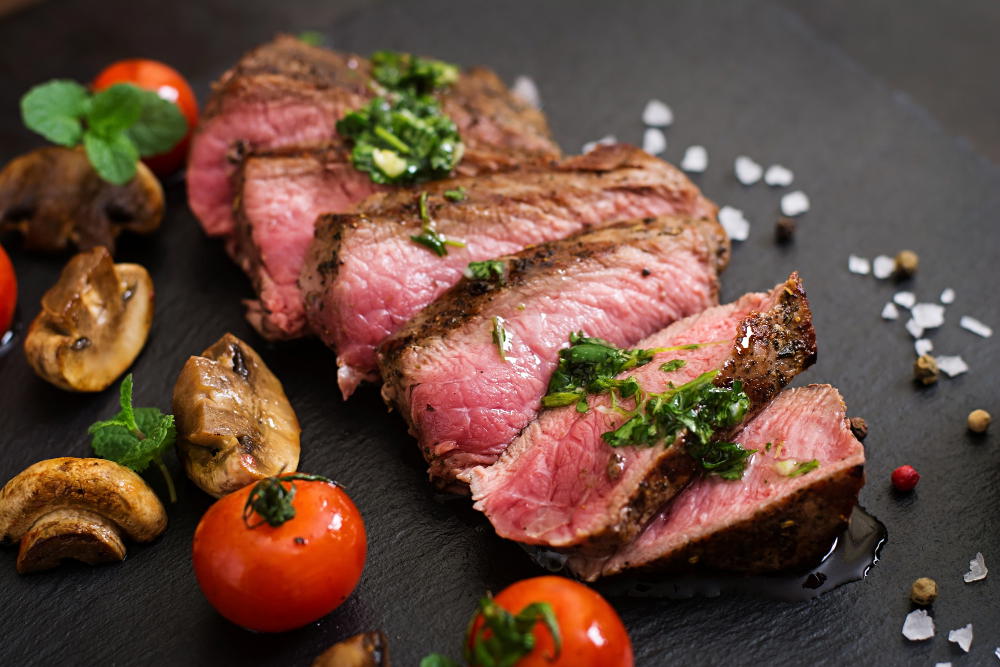 How To Cook Crock Pot Sirloin Steak
There are a few ways you can cook crock pot sirloin steak. Apart from the meat and seasoning, you can play around with the other ingredients for more flavor and gravy.
However, the slow cooking method and the cooking time remain more or less the same.
Follow the recipe below for the perfect slow cook sirloin steak in crockpot.
Crock Pot Recipe
For this steak sirloin crockpot recipe, you will need the following ingredients:
Top sirloin thinly sliced – 2 pounds for serving a family of 4 to 6. If you're planning to serve 8 people, then 3 pounds of sirloin should be good.
We recommend the top sirloin as this part is more tender and will suck in all the flavors from the condiments.
Ranch seasoning – 1 Packet (1 oz or 3 Tablespoons is equal to 1 packet)
Au Jus seasoning – 1 Packet (1 oz or 3 Tablespoons is equal to 1 packet)
Time
Prep time is very reasonable for this sirloin steak in a crock pot recipe. The cooking time varies as per the flame. Overall, it's a delicious steak dinner where the slow cooker does the main job without having you sweat over it.
Prep Time: 10 to 15 minutes.
Cooking Time: 4 hours on high flame.
Plating Time: 5 minutes.
Total Time: 4 hours 20 minutes.
Cooking Instructions
For a simple, straightforward sirloin steak, follow the steps below.
Place the sirloin steak slices at the bottom of the crockpot.
Sprinkle the Au Jus and Ranch seasonings to cover the steak slices.
Add the water and stir while making sure all the sirloin steak pieces are covered well.
Cook on a high flame for 4 to 5 hours or on a low flame for 8 to 10 hours. Don't forget to give an occasional stir.
Serve with a side dish of your choice.
Many prefer to have their steak sides seared first before adding to the crockpot. In that case, take two tablespoons of vegetable oil and sear each side of the steak slices for about a minute. Then take them out and let them steep in the seasoning and water inside the slow cooker.
If you want to add some more flavors and nutrition to your sirloin steak, throw in some celery, carrots, and bell peppers into the crockpot.
Slow-Cooked Sirloin Steak With Gravy Recipe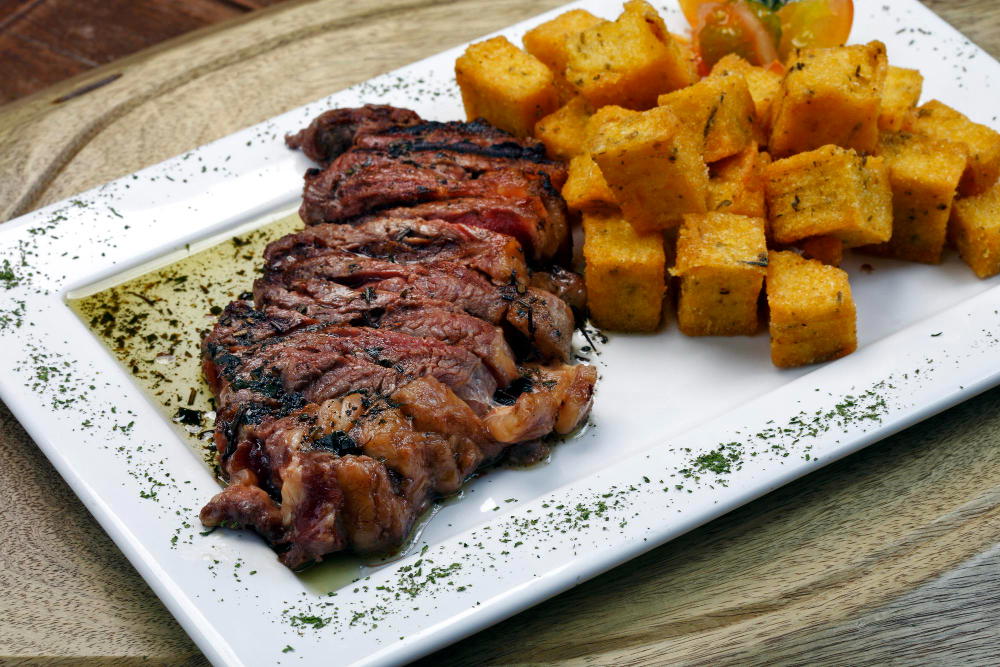 Craving for some gravy? Then you'll need a few more ingredients besides at least 2 pounds of sirloin steak slices and 3 cups of water. These additional ingredients are:
Steak seasoning of your choice
2 tablespoons vegetable oil
Step-by-Step Process
Sprinkle any steak seasoning, salt, and pepper on the sirloin steak pieces – according to your taste.
In a pan, add the vegetable oil over a medium-high flame and sear the sirloin steak slices to give them a nice crust. Now remove the steak pieces from the pan and put them in the bottom of a crockpot.
Into the hot pan, add two cups of water and a cube of beef bouillon.
Let the water come to a boil and the beef bouillon cube dissolve completely.
In the meantime, take a bowl and mix the flour, onion powder, garlic powder, and black pepper with a cup of water. This is what's going to thicken the gravy.
Now pour this mixture into the pan and stir while you pour. Allow the gravy to come to a simmer.
When you get the desired gravy consistency, remove the pan from the stove and slowly pour the gravy over the steak slices in the slow cooker.
Now add the diced onions to enhance the steak and the gravy flavor.
Cover with a lid and cook on high flame for 4 hours.
Note: You can substitute flour with cornstarch. Both serve well as thickening agents.
Also, instead of a beef bouillon cube, you can use a can of low-sodium beef broth and ¼ cup of Worcestershire sauce for a more beefy gravy.
For a subtle herbal flavor, you can use dried herbs like dill and thyme.
Perfect Side Dishes for Sirloin Steak
If you don't want to have slow-cooked sirloin steak all by itself, here are some ideas for the perfect side dish to go with it:
Mashed potatoes
Salad
White rice
Dinner rolls
Baked sweet potatoes
Pasta
Boiled or sauteed veggies
Green beans
Boiled peas
If you're health-conscious, dump the side dishes that are full of carbs like dinner rolls and pasta or rice and just go for the greens.
Conclusion
Nothing is more comforting than a family coming together over a dinner of slow-cooked sirloin steak in crock pot. This heart-warming meal takes its own time to cook while freeing you up to spend more time doing things you love.
Even the prep time is minimal unlike when you want to slow cook sirloin steak in the oven.
In this post, we have shared a basic recipe and a variation that adds gravy to it. You can experiment by adding ingredients that you like.
Here's to chilly nights warmed by cozy family time and a crock pot full of hearty and slow-cooked sirloin steak!