Learn how much turkey do you need per person on Thanksgiving to fill the hearts and bellies of your guests and have leftovers too to enjoy in various ways.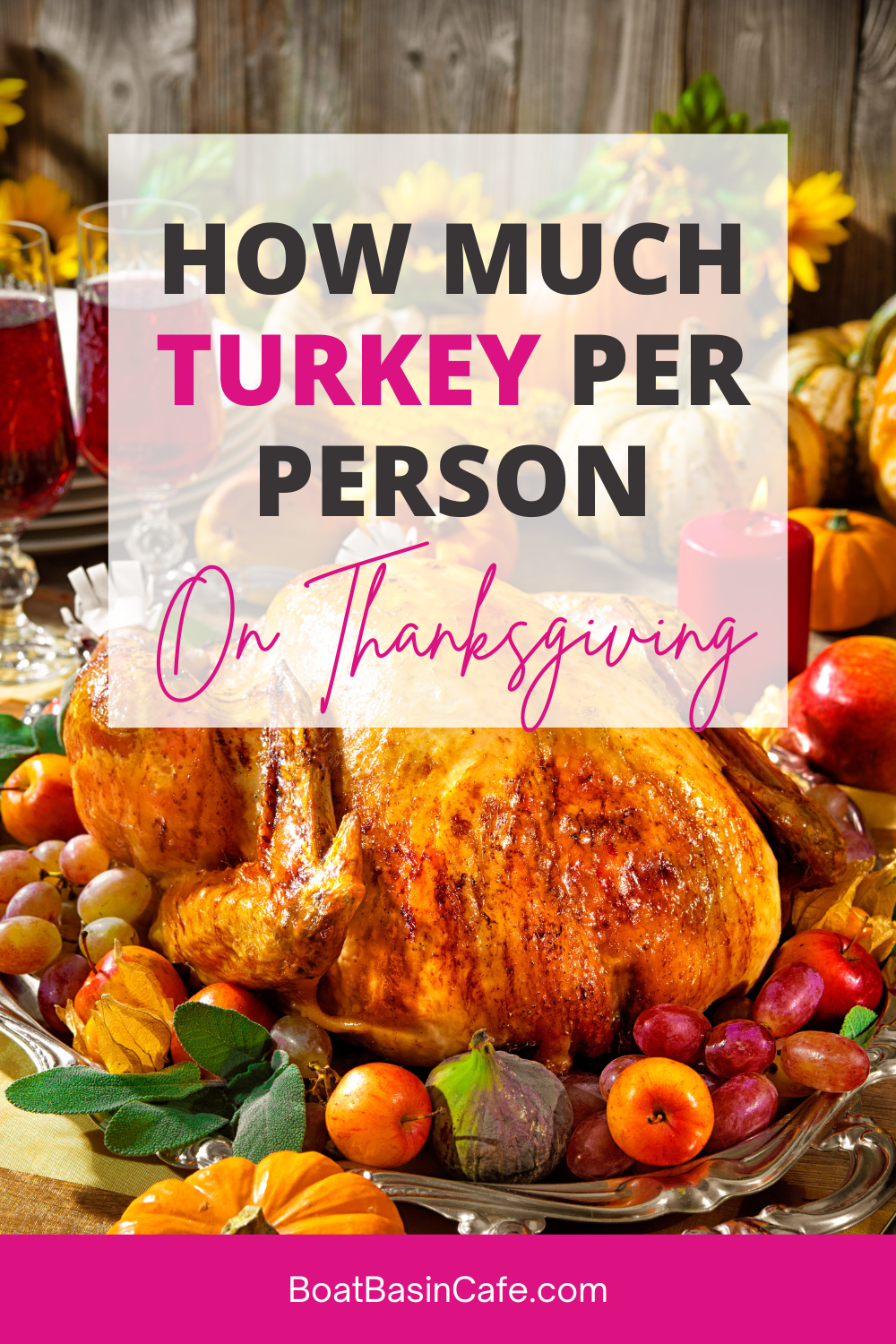 Turkey is the centerpiece of Thanksgiving, no Thanksgiving dinner is complete without it.
It is a tradition for many families to gather around the table and enjoy a classic Thanksgiving feast.
While everyone has their own traditions, one thing most people seem to agree on is that you need enough turkey to go around.
In addition to the turkey, you will need a stuffing mix, cranberry sauce, green beans, pumpkin pie, and whipped cream for topping.
This article will explore how much turkey per person you should consider and the size and number of birds you will need.
How Much Turkey Per Person Do I Need?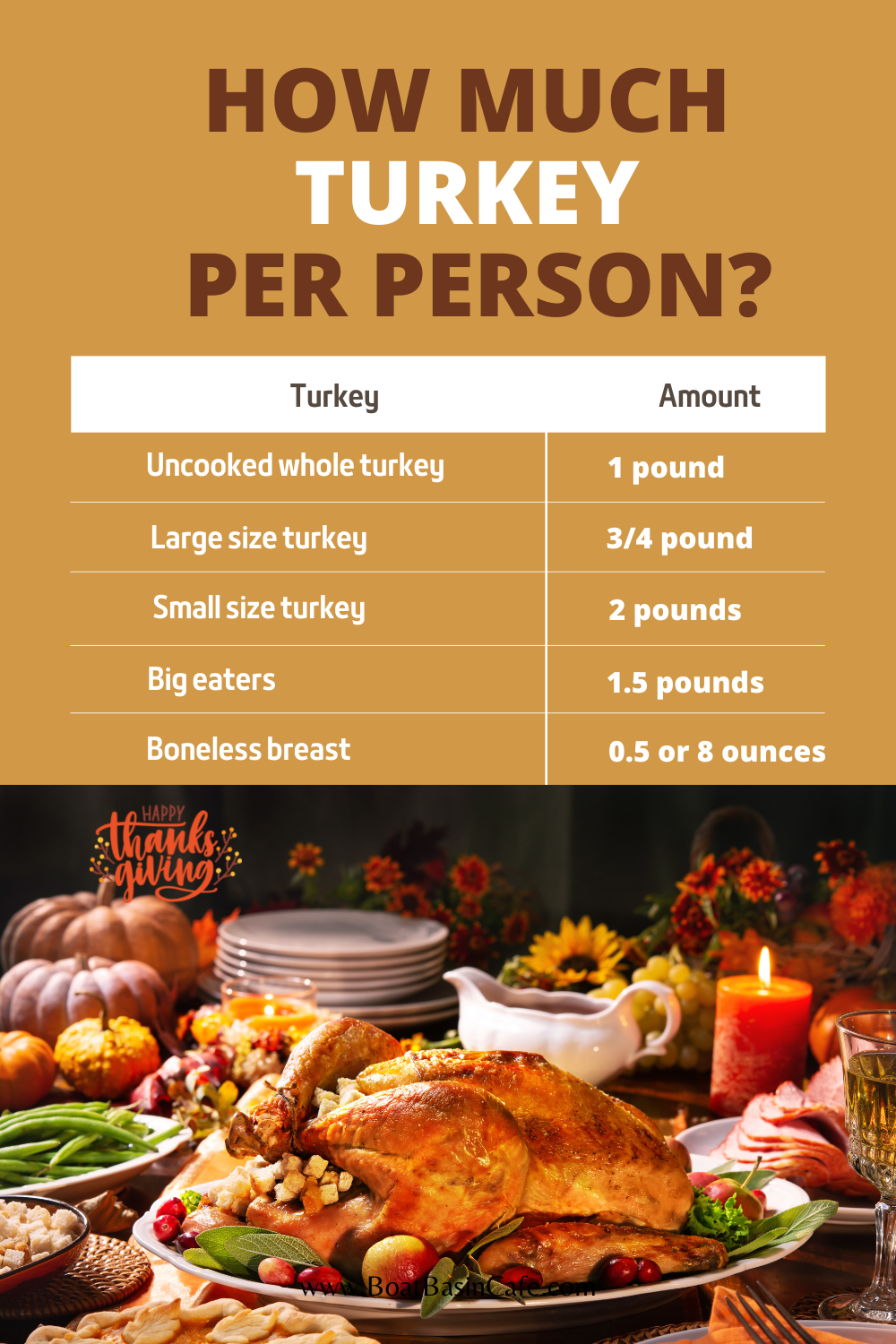 Well, it all depends on how many people you invite or expect to grace your home on Turkey Day.
As a rule, you should consider one pound of uncooked turkey per person if you're eyeing a whole turkey.
A large bird will give you more meat so you could consider ¾ pound per person.
On the other hand, a smaller turkey has more bones and less meat so you could consider about 2 pounds per person.
How much turkey per person will also depend on if some of the guests are big eaters.
For them, it's better to go with one and a half pounds or 24 ounces of bone-in turkey per person.
Remember that one pound or a pound and half of the flesh include the bones. Plus, all the parts of the portion are not edible like cartilage.
If you're buying only boneless breasts, then you should count half a pound or eight ounces per person.
It won't hurt to have generous amounts of Thanksgiving leftovers to enjoy later in a sandwich or pot pies.
Is It Better To Buy A 20-Pound Turkey?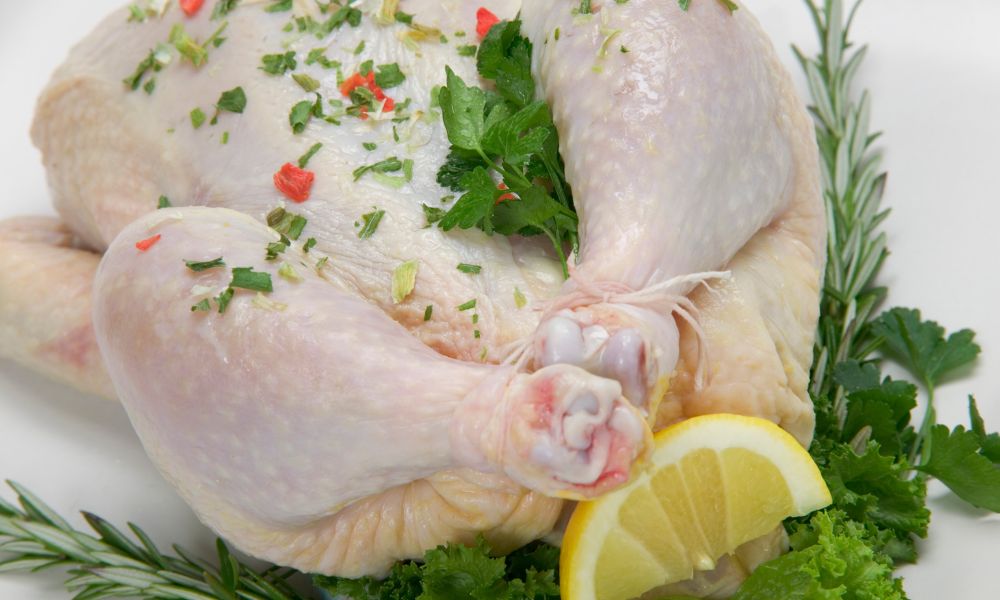 Before reaching for that plump 20 or 24-pound turkey, factor in how long a turkey takes to defrost, how much space in your refrigerator it will take up while it thaws, and how much time roasting a turkey will take up in your oven.
If you're an expert, then a large bird weighing 20 to 22 pounds can be your thing if you're expecting 20 guests.
But remember that cooking large turkeys takes a lot of time and you need top culinary skills to cook evenly and get moist meat at the same time.
If you land up with uncooked turkey, be prepared to do some extra work in the kitchen!
I personally recommend getting two smaller turkeys instead to save you from all the hassle.
Or, you can opt for one whole turkey and one breast.
Even better if you buy breasts and thighs and cook them separately if you are sure your guests enjoy white meat more.
And if you want to sit like a queen or king instead of struggling in the kitchen, just get pre-cooked smoked turkey breast!
But be sure that you're storing the leftover turkey in the fridge properly so that you can enjoy them later. 
Which Turkey Size Is The Best For Thanksgiving?
| | |
| --- | --- |
| Number of Guests | Turkey Weight in Pounds |
| 4 | 5 lbs |
| 6 | 8 lbs |
| 8 | 10 lbs |
| 10 | 13 lbs |
| 12 | 15 lbs |
| 15 | 20 lbs |
| 20 | 25 lbs |
| 25 | 32 lbs |
The size of the turkey is crucial since it will affect how much food each guest is served and how much will be there as Thanksgiving leftovers.
Make planning your holiday dinners easier by following this simple formula:
Number of guests * 1.25 = Turkey weight
However, this applies when you want to serve 1.25 pounds of turkey per person.
Just change this number to adjust for more or less serving per person.
For example, if you have 10 people and you'd like each to serve 1.5 pounds of turkey per person, you will need a turkey size of 10 * 1.5 = 15 pounds.
Conversely, a serving size of 1 pound per person for 10 guests means you need to buy a turkey that's 10 pounds.
To save you from calculating, we have the following table for you considering 1.25 pounds of meat per serving.
💡Pro Tip: A 14 to 15-pound turkey is the best size if you want the dark meat to be cooked and the breast meat to be juicy and tender. 
After all the planning and speculation, if you feel at the last moment that the bird is too big for you to handle efficiently, you can always chop off the legs and cook them separately.
Try to slow-roast or grill them a day before Thanksgiving so that they turn out to be really tender with a smokey flavor.
And while the rest of the turkey is in the oven, you can reheat smoked turkey legs and get a head start. 
How Much Stuffing Should I Make Per Person?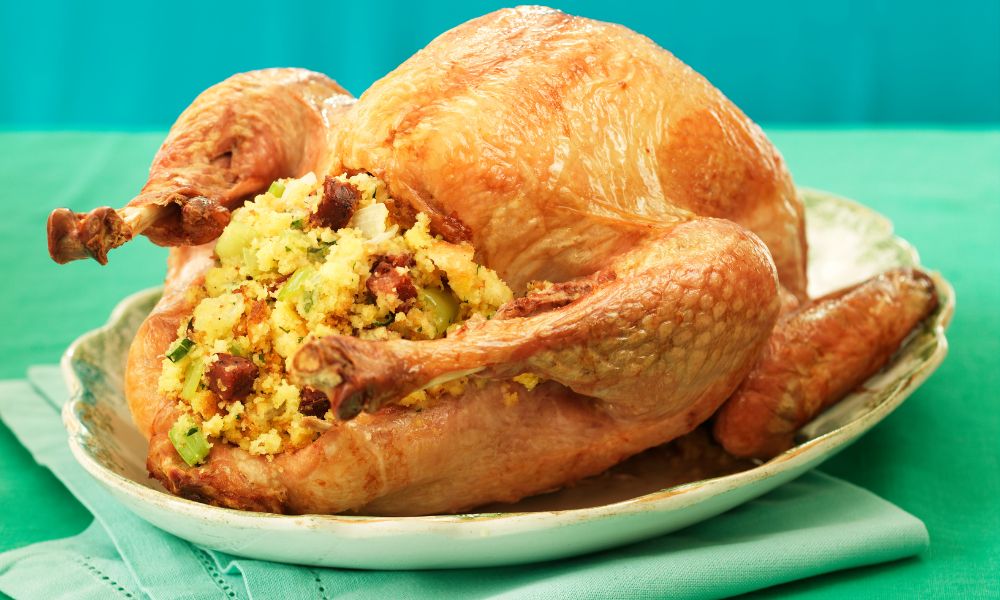 How much food you need per person on Thanksgiving not only includes the big bird but also stuffing, side dishes, cranberry sauce, pies, and others.
Dressing, stuffing, and filling are terms used for the same broad category of side dishes served on Thanksgiving.
This could consist of a herb-and-bread or green beans casserole or mashed potatoes, or sausage stuffing.
While stuffing means literally stuffing the cavity of the turkey while it's being roasted, dressing is made separately from the turkey so that the bird is cooked evenly throughout the breasts and the dark meat on the underside.
Nowadays, people prefer to bake the turkey without the stuffing inside it so that there's no chance of contamination and food poisoning from the turkey juices getting mixed with a vegetable stuffing.
¾ cups of stuffing per guest should be suitable.
Here's a small table to help you plan stuffing per person better.
| | |
| --- | --- |
| Number of Guests | Stuffing In Cups |
| 4 | 3 |
| 6 | 4.5 |
| 8 | 6 |
| 10 | 7.5 |
| 16 | 12 |
| 20 | 15 |
| 24 | 18 |
If you're serving cornbread dressing like a typical southern family, you should keep half a cup of dressing for every guest. 
This translates to:
Cornbread Dressing Serving in Cups As Per The Number Of Guests
| | |
| --- | --- |
| Number of Guests | Total Stuffing in Cups |
| 4 | 2 |
| 6 | 3 |
| 8 | 4 |
| 10 | 5 |
| 16 | 8 |
| 20 | 10 |
| 24 | 16 |
💡Remember that part of planning the stuffing is figuring out how much oven space you have. 
You need to time everything carefully so that the turkey is evenly cooked, the stuffing is baked to perfection, and if you're baking the pumpkin pie, it's done on time.
Potatoes
| | |
| --- | --- |
| Roasted fingerling | 1 -2 |
| Medium Yukon gold | 1½ |
| Large russet | ½ to 1 |
| Sweet potato | 1 |
If you're more of a mashed potato kind of person, here's how you can figure out how many sweet potatoes or other types of potatoes you need per person.
If you're using roasted fingerling potatoes, you will need one or two per person.
For medium-sized Yukon gold potatoes, consider 1½ potatoes for every guest.
For large russet potatoes, half to one potato per person should be enough.
Also, if you are going to serve sweet potatoes, one per person should yield enough.
As a general rule, you can use ⅓ pound of potatoes for every person.
So, if you're making a mash with sweet potatoes for 6 guests, you will need 2 pounds of potatoes.
Cranberry Sauce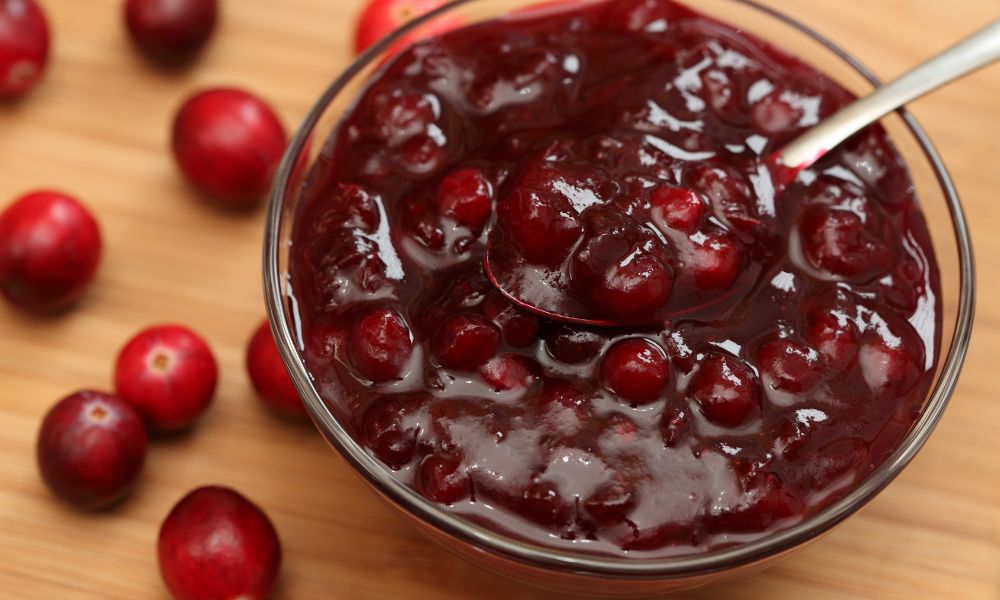 Cranberry sauce is a must for Thanksgiving dinner and day-after leftovers, whether you serve it from a can or make it yourself.
Half a cup or 4 fluid ounces of canned cranberry sauce should be enough for each guest.
Four people can be served with a 16-ounce of canned cranberry sauce.
It's always better to have more cranberry sauce at hand than less. 
We wouldn't want any guests leaving with their bellies and hearts half-full!
Gravy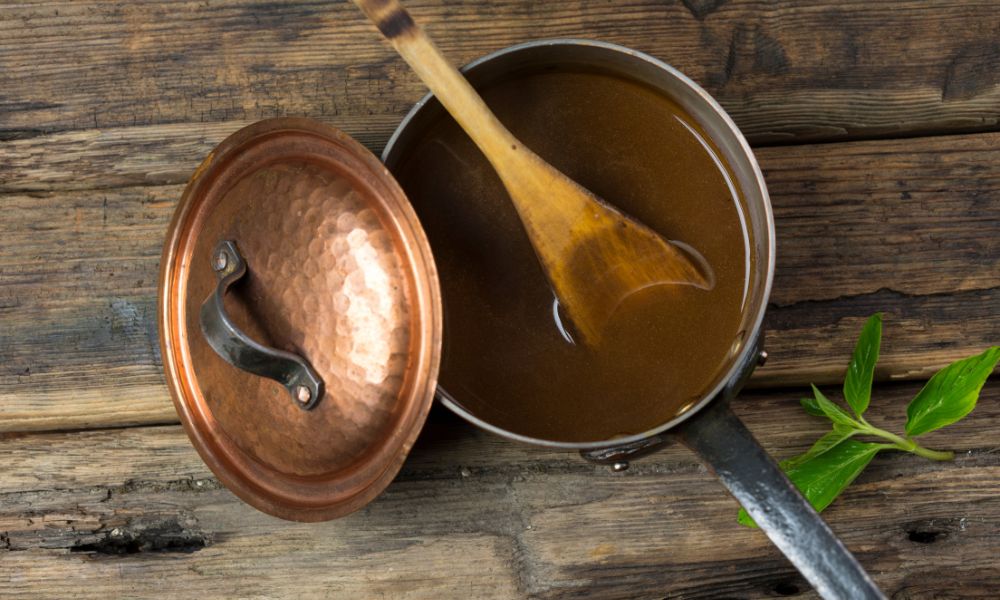 Gravy is not too far from being a Thanksgiving favorite next to the turkey.
After all, what's mashed potato, turkey, or stuffing without a drizzle of gravy made from the pan drippings for a rich and flavorful forkful?
For every guest, make sure you have ⅓ to half a cup of gravy allotted.
So, if you have 10 guests, you should have 5 cups of gravy.
You can always double or halve the amount as per the number of guests.
Pie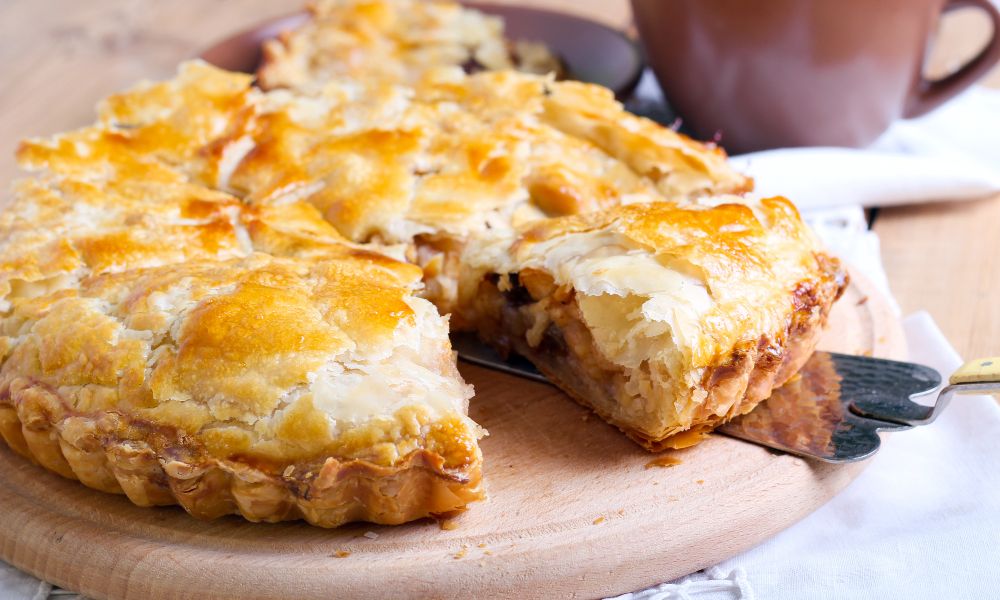 To end things off on a sweet note and to savor the full flavor of Fall, there's nothing better than a pie.
A single 9-inch pie is enough to serve six guests.
You can slice the pie into six slices or cut each in half to serve more guests.
Otherwise, you can have a variety of pies like pecan pie, pie made from sweet potatoes, and the all-time favorite apple pie to give your guests more dessert options.  
Two to three pies for 12 guests would be enough to satisfy the sweet tooth and maybe have some leftovers to pair with a nice cup of coffee the next morning.
What's The Ideal Number Of Side Dishes For Thanksgiving?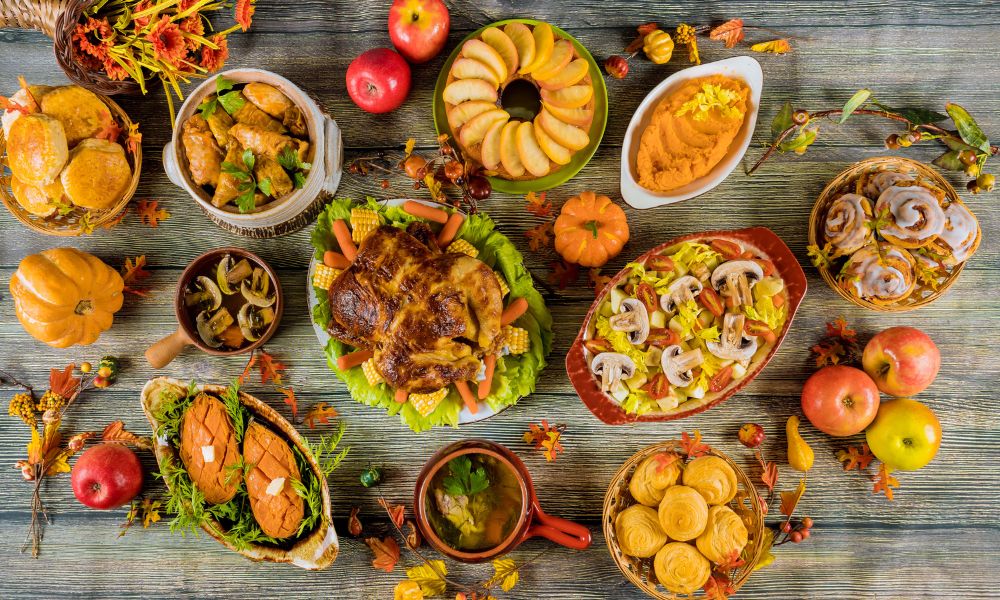 To figure out how many side dishes you should have on the Thanksgiving table, consider three things:
Family traditions
Number of guests
Oven space
Thanksgiving is a tradition all over the US and every family has its own way of celebrating it.
If you've always associated walnut stuffing with your grandma, then the rest of the family would probably appreciate it if you made it.
But always keep oven space on your radar when planning to make side dishes.
Most importantly, your number of guests will determine the number of side dishes you should make.
Four sides should be fine if you consider two vegetable side dishes and two starch-based ones for 8 to 10 guests.
Basic Thanksgiving Dinner Menu For 8 Guests
Here's a full breakdown of how much food you should serve if you have eight guests.
It covers the whole range from turkey to sides to pies.
Whole turkey: 8 – 10 lbs.
Potatoes: 2½ – 3 pounds
Dry mix stuffing: 8 oz
Butternut squash: 3½ pounds
Green beans: 2 pounds
Brussels sprouts: 2 containers of 10 oz each
Frozen creamed spinach: 3 containers of 10 oz each
Cranberry sauce: 2 cans of 16 oz each
Dressing: 4 cups
Pie: 1 to 2 pies, each 9 to 9.5 inches
Simply adjust the above by halving or doubling or multiplying by three if you have 4, 16, or 24 guests.
FAQs
How Much Turkey Do I Need For 7 People?
Apply the formula 1.25 * number of guests to calculate the turkey weight. 
For 7 guests, you need 8.75 pounds of turkey if you are serving 1.25 pounds to each guest. 
How Much Turkey Do I Need For 10 Adults?
For 10 adults, you need 1.25 * 10 = 12.5 pounds of uncooked turkey. 
If you want to serve 1.5 pounds per person, then you will need 15 lbs. of turke
How Many People Will A 16-Pound Turkey Feed?
A 16-pound turkey will feed 12 people with leftovers if you serve 1.25 pounds turkey per person. 
If you serve 1.5 pounds per guest, then the 16-pound size turkey will feed 10 people comfortably. 
How Much Turkey Do I Need For 6 to 8 People?
You need 8 to 10 lbs. of whole turkey for 6 to 8 people.